If you're a dog lover or a dog owner, you're probably aware that there are few things better than entertaining activities that welcome you and your canine companion. However, the United States offers many dog activities to choose from, ranging from unusual doggy prom nights to surfing contests to motivating 5k races and walks with your dog. The proceeds from a number of these events are donated to dog-related charities and non-profit organizations.
Everyone knows that New York City is a dog-friendly city, and the Big Apple hosts a slew of dog-friendly events to demonstrate this. We've compiled a list of the best dog-friendly activities in the New York City region, from winter festivals to summer ball games.
List of Dog-Friendly Events in Your City 



1. Paces for Paws
In order to raise money for dogs at the PAWS Animal Adoption Center in Belfast, a 5k event called Paces for Paws was created. A mile-long family-friendly stroll will begin an hour and a half after the start of the 5k event for non-runners. In order to show their support for the cause, participants are invited to wear their favorite hilarious costumes. There are no restrictions on dogs participating in any activity, but they must be kept on a leash.
Read More: Toys for Your Dog
2. Easter Parade and Bonnet Festival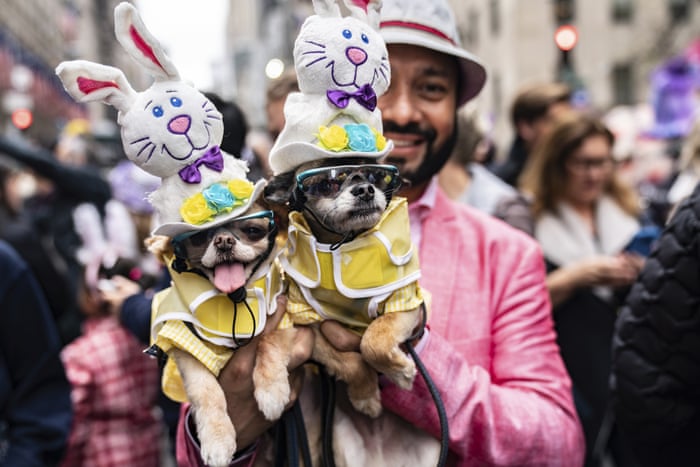 The annual event in Manhattan is completely free. During the mid-1800s, high-society women would promenade in their Easter finery after church, beginning the Easter parade custom. Spectators are invited to dress in outrageous headgear and pet costumes. It might be daunting for timid pets.
3. Clarence Bark in the Park, New York City
The Clarence Lions Club proudly presents Bark in the Park in Clarence every Memorial Day weekend, and the event is open to the public. Various dog contests are held, and prizes are given for anything from the most patriotic dog to the one with the curliest tail to the one that most closely resembles the owners of the competitors. She also has fun activities for the whole family, such as a treasure hunt, a dog kissing station, and a raffle.




4. Woofstock, New York
Woofstock, which is named in homage to one of the world's most popular music festivals, is held on the lovely estate of the Americana Vineyards Winery every June. Aside from the live music that is played throughout the day, there are several other activities for guests to participate in, such as children's games, dog competitions and events, live auctions, and merchants selling products and services for both dogs and humans. Food may be bought from one of the festival's food trucks, and there is also good wine available for purchase. Admission is via contribution, and both dog supplies and cash are welcomed instead of admission fees.
Read More: Ways to Celebrate the Holidays With Your Pets
5. Broadway
Mary Tyler Moore and Bernadette Peters started the annual pet adoption spectacular in 1999 to give back to the community. There will be no outside dogs permitted at the event, but rescue animals will be available for adoption on site. Broadway, film, and television stars will be in attendance at this star-studded event. The money raised goes to help many animals throughout the city.
6. FIDO Coffee in the Bark
FIDO, a non-profit group dedicated to ensuring that Prospect Park is a safe and healthy environment for dogs, hosts a free community event. Coffee and pastries are offered for people, and there are plenty of biscuits available for dogs. Meanwhile, while enjoying your morning snacks, let your dog run free in the Long Meadow off-leash area.




7. The Central Park Country Fair
Open to humans and dogs of all ages and breeds, including puppies. Take part in the renowned Best in Park Competition with your dog. Children's activities and crafts are entirely freeThe best options for dogs that are friendly to other animals. Bring an extra bag in case you want to take home any of the freebies and prizes.
Read More: Things You Need to Know About Pet First Aid
8. Barkfest event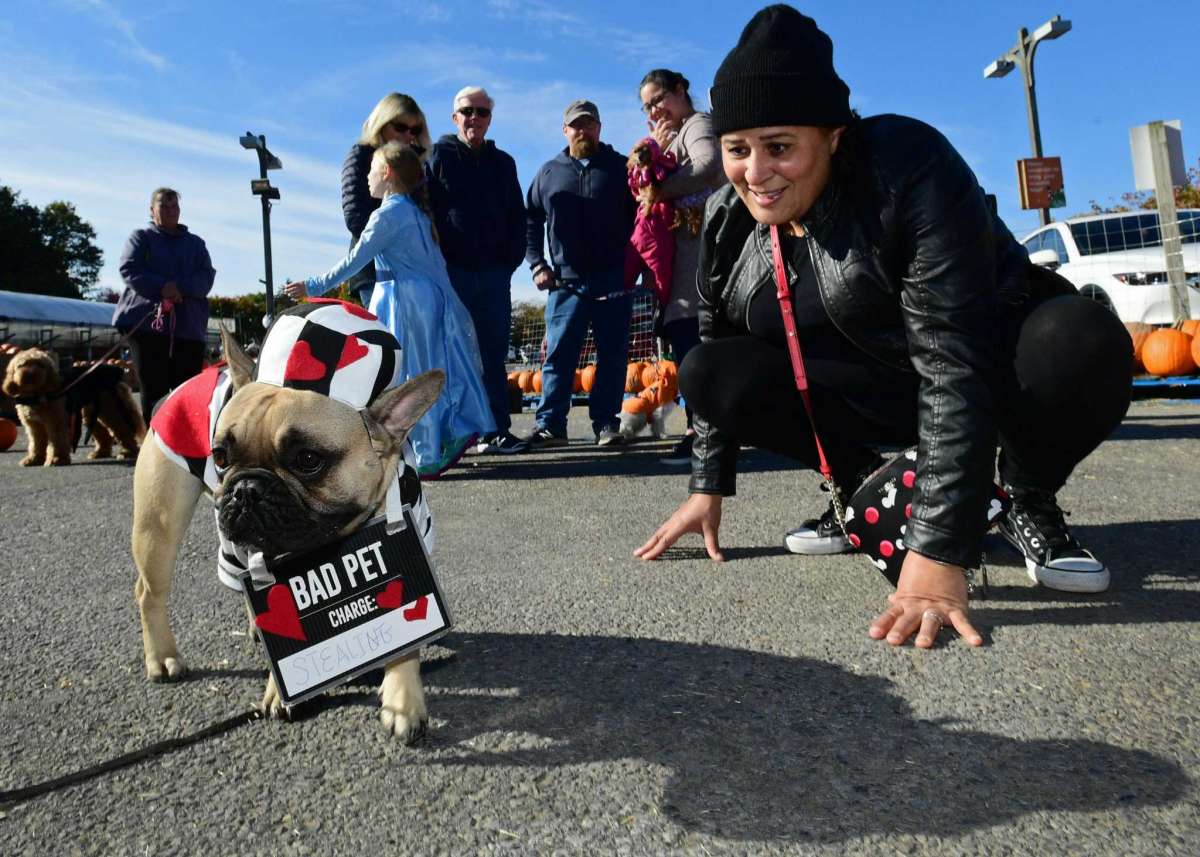 Pier 97 in Hudson River Park hosts an annual event. The event is billed as "the world's largest celebration for dogs and their fans."Music concerts, technological demonstrations, and food truck cuisine for humans are all on the agenda. Dogs may enjoy caricature picture sessions, Pup Putt golf, a ball pit, and other activities.
Canine guests must be confident walking on a leash in a large crowd. If your dog isn't comfortable in large groups, but you want to go out and about, don't worry. Find the ideal dog sitter in your area and go with confidence, knowing that your canine companion is in excellent care.
9. Summer Fest in California
Summer Fest is an annual event hosted by K9. This unique organization unites kids in continuation high schools with shelter canines to generate awareness and finances for its cause. Visitors and their dogs may participate in various activities during the festival, including a doggy obstacle course, face painting, yoga lessons, and dog massages. Food trucks and merchants offering suitable items for both canines and humans may also be found on the premises. A limited number of tickets are available for purchase in advance or on the day of the event, and any extra contributions are always appreciated. Prom titled "Dancing with the Dogs."
Dancing with the Dogs Prom is a one-of-a-kind event that you may enjoy with your canine companion. It doesn't get much better than that. The Live Like Roo Foundation, a non-profit organization established to assist individuals whose dogs have been diagnosed with cancer, will benefit from the evening's festivities. An open bar is offered throughout the night, and delicious cuisine is supplied for both humans and canines. Dancing, raffles, silent auctions, and a photo booth and competitions are among the other attractions of the event. Both people and dogs are encouraged to dress up for the occasion, and tickets must be obtained in advance.
10. Dog Park on Ice for the Holidays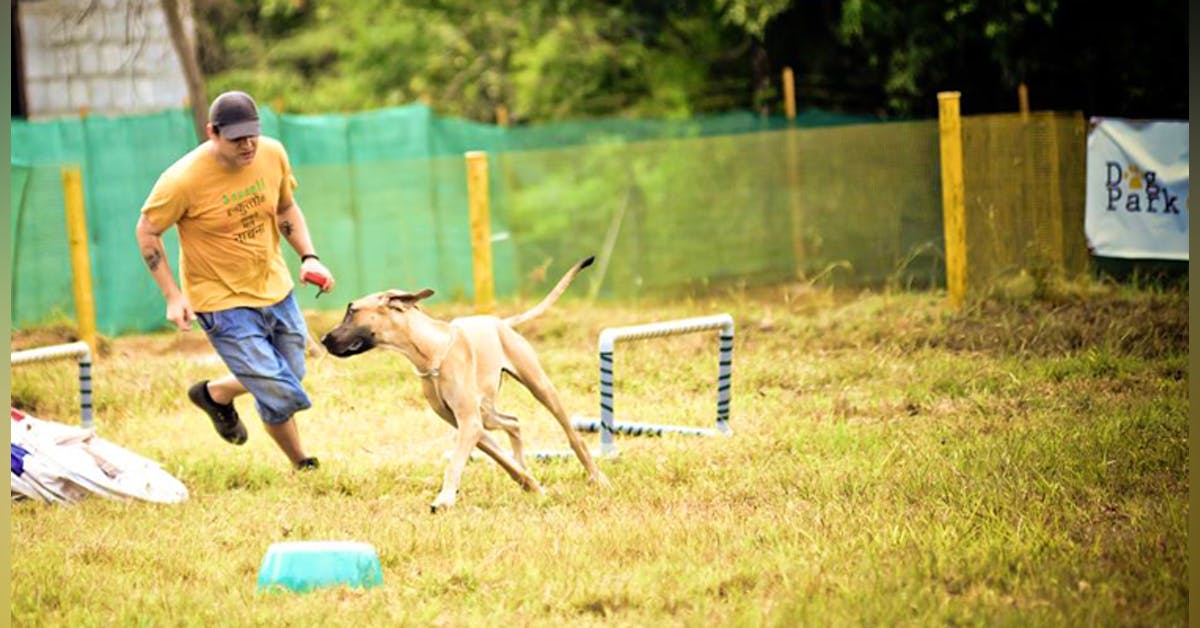 The Christmas in July – Dog Park on Ice event, which takes place in July at the Daytona Ice Arena, is ideal for anyone looking to get away from the summer heat. Neither people nor their pets are barred from skating on the ice; however, distinct skating periods for big and small dogs have been set aside, and registration starts at 5:30 p.m. Dog booties for use on the ice, as well as a complementary piece of pizza and a beverage, are provided with admission. Tickets may be bought at the door, but they are also available at a lower price if purchased in advance up to the day before the event.
Read More: How to Host a Pet-Friendly Community Event
11. Somerville Dog Festival
The Somerville Dog Festival is the largest annual event organized by the Somerville Foundation for Animals. This non-profit organization was established to assist the community's canines in as many ways as possible. The festival is free and open to the public. Friendly, leashed dogs are welcome at the event, and there will be lots of unique possibilities for owners and their pets to participate in, including competitions, dog sports, raffles, and training clinics, among other things. Even though admission to the event is free, attendees are invited to help the group by making a monetary or pet-supply gift if they can. All of the revenues from the event will be donated to the charity.
If your dog isn't comfortable in large groups, but you want to go out and about, don't be concerned. Find the ideal dog sitter in your area and go with confidence, knowing that your canine companion is in excellent care.
The post Top 11 Best Dog-Friendly Events in Your City appeared first on .