Generally, all dogs are considered the best and loyal friends of human beings. Nonetheless, there are some specific breeds that are the most loyal dog breeds and are known for their extremely loyal companionship. What do you think are the key traits that define the loyalty of your pet animal?
In the words of Gina DiNardo, American Kennel Club's executive secretary, the most important traits of loyal dogs are high emotions, sensitivity, affection, and confidence. These traits blend together and mold in devotion. The intelligence and attachments with the owners make dogs the most faithful pet animal. 
Before describing the most loyal and protective dog breeds, we first need to consider the aforementioned personality traits that define the same. Some dog breeds are wary of strangers due to high sensitivity and loyalty. It is the owner's responsibility to socialize their dogs and give them proper training. Plus, interacting with all the family members is also important. It helps dogs familiarize themselves with the person and their scent. 
So, now that you know about the traits and personalities that make some dog breeds more loyal let's break down the top loyal dog breeds in the world. Without further ado, let's dive into the topic.   
List of 10 famous loyal dog Breeds
10. German Shepherds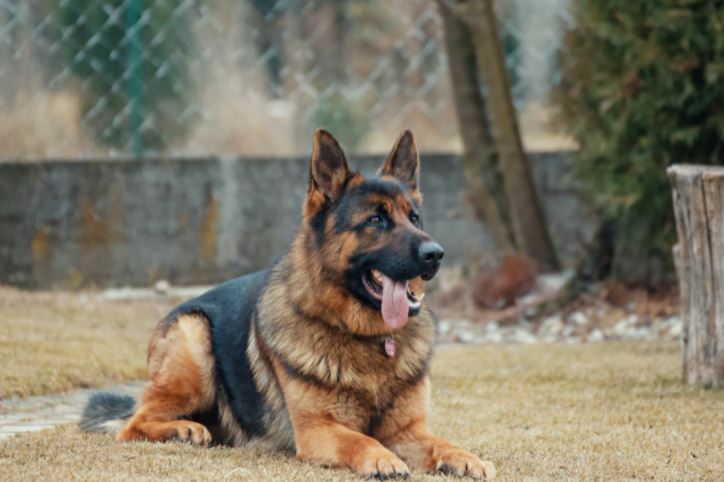 German Shepherd is one of the popular breeds that most people love to adopt. Their intelligence and swift actions allow them to indulge in different roles efficiently. They are fearless, confident, and courageous that defines their personalities traits which are putting their lives before their owners. The protector of the house and the family members, the German Shepherd is the most famous dog in the world. 
Read More: Tips to Keep Your Pet Rabbits Healthy
9. Chihuahua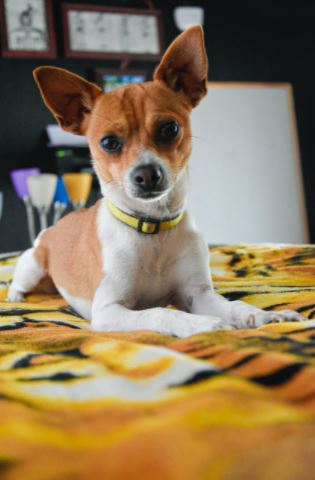 Small dog carrying powerful personality, this is Chihuahua. Their small body size is just for the show, these dog breeds are full of confidence and do not forgive easily. Their body only weighs around 5 to 7 pounds and love to wander around anywhere with their owner. Oh, one of the cutest traits of this breed is that they are attention seekers. Chihuahua is a social dog breed and loves to play around with children and their loved ones.
8. Labrador Retriever
The behavior, characteristics, and personality make Labrador Retriever one of the famous dogs in the world. This big and bulky four-legged animal is the preferred choice of many dog lovers. They are family-oriented and love to hang around mostly with the people they love. Not only humans, but they also socialize well with the neighbor dogs. Their outgoing and friendly personality makes them attractive even to strangers. 
7. Collie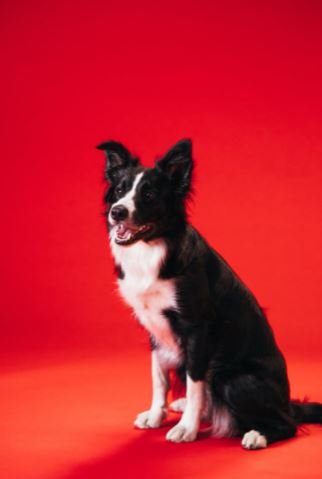 Have you watched the famous Lassie Come Home movie? If yes, then you might recognize this dog breed. Lassie's character gave Collie sudden fame which resulted in an increased number of adoption. The trait of the fictional character is the same as the trait of this dog breed. They are a highly sensitive and social breed. They are playful and love the company of children, loved ones, and other animals. Collie is one of the most loyal dogs among other dog breeds. 
Read More: Rare Cat Breeds You've Never Heard of
6. Newfoundland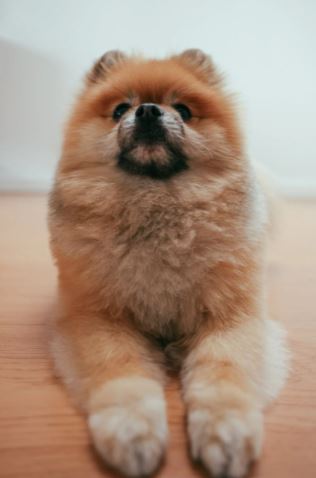 The bigger the Newfoundland is, the gentler their character. These breeds are loyal to their loved ones, patient, and kind. They are often referred to as the 'nanny' of the house because of their gentle behavior around the children. These dog breeds generally weigh between 115 to 160 pounds which makes them the largest dog breed on our list.   Nonetheless, do not take them lightly because if they are mad then it is hard to rescue them. Newfoundland is generally adopted by the rescue team due to their quick and stiff actions but nowadays you will notice them more in a protector role of the family.
5. Staffordshire Bull Terrier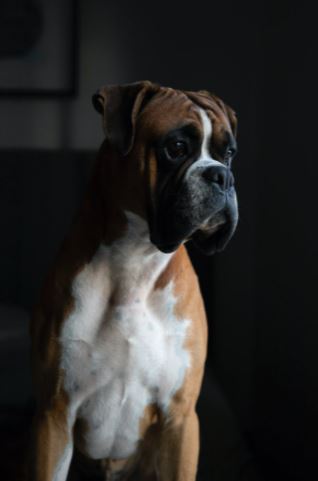 Many people are reluctant to adopt the Bull Terrier, and the reason is their fierce and uncontrollable behavior. You might have seen many videos where Bull Terrier is out of control. But trust us they are not that wild as you think. Many Terriers are sweet-natured and love family companions. Their muscular body and swift actions make them deadly in the field. These breeds are loyal, intelligent, kind, and affectionate towards children and loved ones.
4. Great Pyrenees
The name Great Pyrenees rightly denotes this dog breed personality. They are not only intelligent, rough, and fierce but also gentle, loyal, and patient. They love socializing with the people and truly are the family guard. The big hair, bulky body, and cute face make them the perfect pet animal for children. The Pyrenees are well-known for their calm demeanor and family protector. This breed is one of the most loyal dogs breeds in the world.     
Read More: best food for your puppy
3. Basset Hound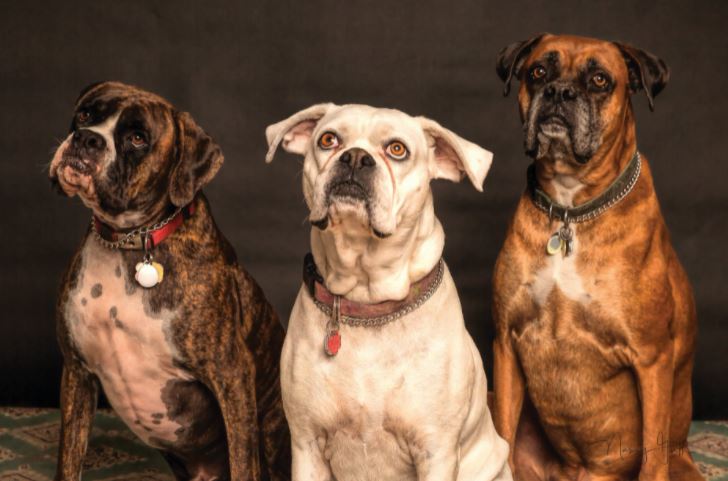 Naturally loyal towards their loved ones, Basset Hound is indeed one of the loyal dog breeds in the world. The heavy voice of these breeds is enough to tempt other people. However, their beautiful and cute face makes them an adorable dog breed as well. Being social animals they love attention from the people. The balanced blend of cuteness and aggressive attacks is what makes Hound one of the most preferred dogs.
2. Akita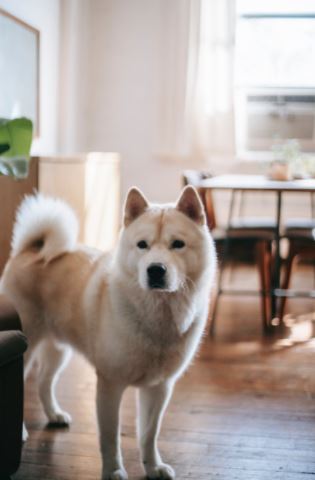 Akita, a Japanese dog breed is profoundly the most faithful dog breed on our list. Always agile and attentive these dog breeds are great human companions. Plus, they are highly sensitive which is why they avoid interaction with strangers. This trait makes them devoted and loyal towards their loved ones. If sense any danger around their owner, these dog breeds are the first ones to jump and protect themselves. Their large size acts as a boon to temp the people or other animals.
1.Golden Retriever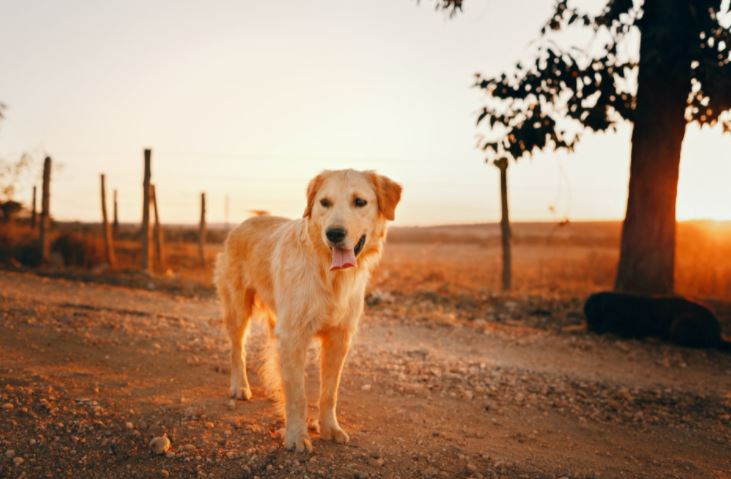 Yes, Golden Retriever has topped our list of most loyal dog breeds in the world. There are enough data to back this fact. These are trustworthy, outgoing, and affectionate dogs and love to play with children. Not only this, their high intelligence allows them to mold themselves in any situation or role assigned to them. Making friends with Golden Retriever is easier compared to other dog breeds. Their easy-going personality trait is what attracts the most resulting in the most preferred pet dog in the world. 
Conclusion
In this article, we have ranked the most loyal dog breeds on the basis of their traits and behavior. No doubt that every dog is faithful towards its owner, but we cannot deny the fact that few dog breeds inculcate a high density of sensitivity and intelligence. Thus making them the most loyal dogs in the world.  
The post Top 10 famous loyal dog Breeds appeared first on .