Dogs are always considered Man's best friend but if you want to find the best pet companion you might have to choose a perfect dog breed in India that can aid your work and spend quality time while you are free. There are a lot of breeds in the market that creates enormous chaos while choosing a dog for your loved ones. Hence,I have curated a brief list of top 10 dog breeds in India with prices that can help you extensively in finding the right match for your family and buy the best version of breeds according to your needs.
List of Famous Dog Breeds in India
1. Labrador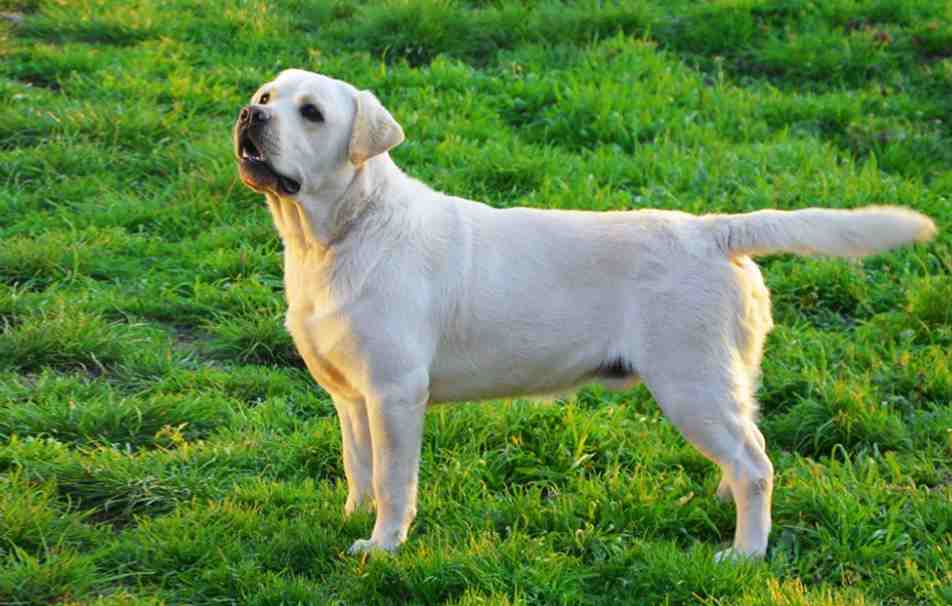 This is one of the most popular dog breeds in India. Labradors are smart, loving and make a great family dog. They are a medium-large breed dog variety that is found in three colours solid black, cream and dark brown. You might have met mostly brown ones. Some are even used at a great length in various Bollywood movies and showcased great acting skills due to their good grasping power. You can play a lot with them during the evenings and build a strong companionship with these furry pets.
Group: Sporting
Life Expectancy: 10 – 14 years
Price: ₹ 5000 – ₹7000
2. Rottweiler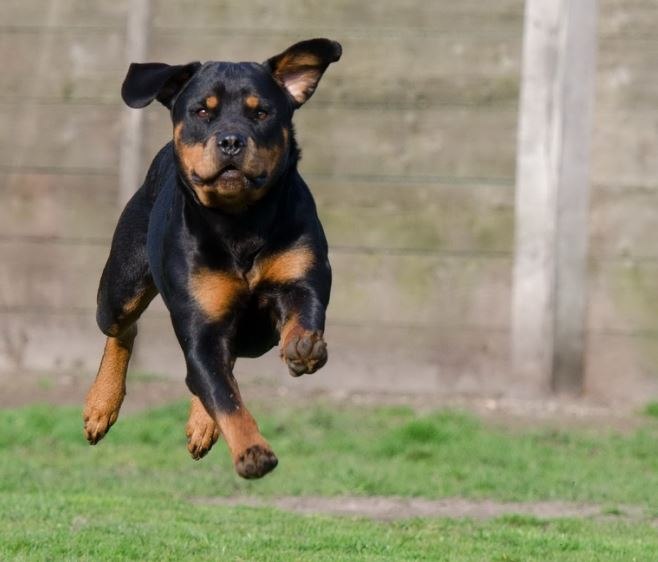 This is one of the best dog breeds in India which is renowned for its marvellous strength, and has a lineage of Roman legion mastiffs in its blood making it entirely fit for any work. Rottweiler dogs are supremely loyal to their loved ones, and prove to be a very good friend and household pet. Rottweilers come in black, tanned black and mahogany furs. You might have to care extra during their growing years but later they require very less maintenance especially if you live in mild weather zones of Indian states. Read more: useful tips in choosing a name for your pet
Life Expectancy: 8 – 10 years
Price: ₹7000 – ₹ 18,000
3. German Shepherd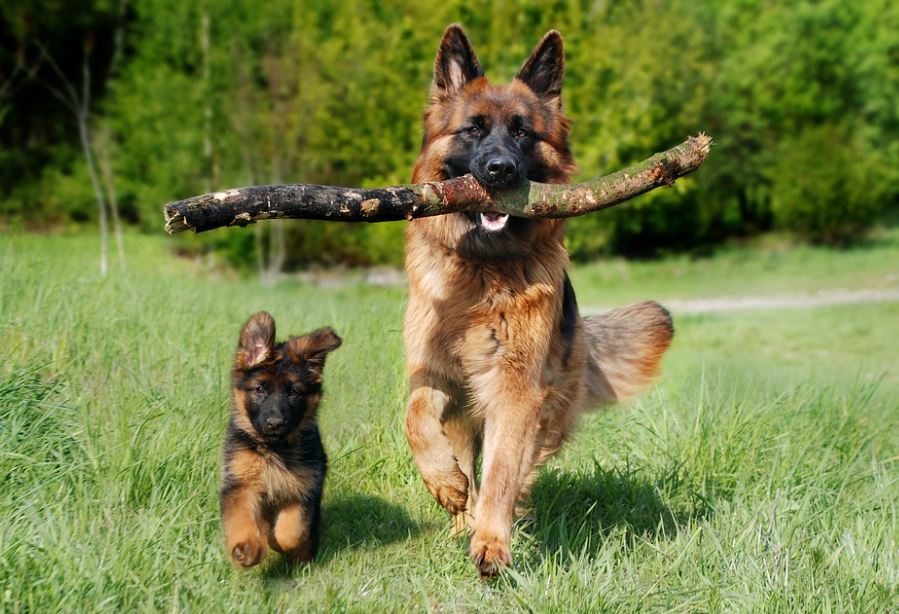 Every little child might have a memory of being terribly scared from this breed of dog. These are considered to be one of the most intelligent, smart and intuitive famous dog breeds in India with prices slightly higher in comparison to other dog varieties in India. They are mostly used as guard dogs or for police and military works. Since they hold a good memory and are easily trained most of the guarding business are run through the aid of these specific dog varieties. German Shepherds are known to put their lives at stake for their family's safety, making them one of the world's best guard dogs. But they require a consistent amount of physical activity on a regular basis which inbuilt a healthy lifestyle in their lifespan.
Group: Working Herder
Life Expectancy: 9 to 13 years
Price: ₹15000-₹25000
4. Indian Spitz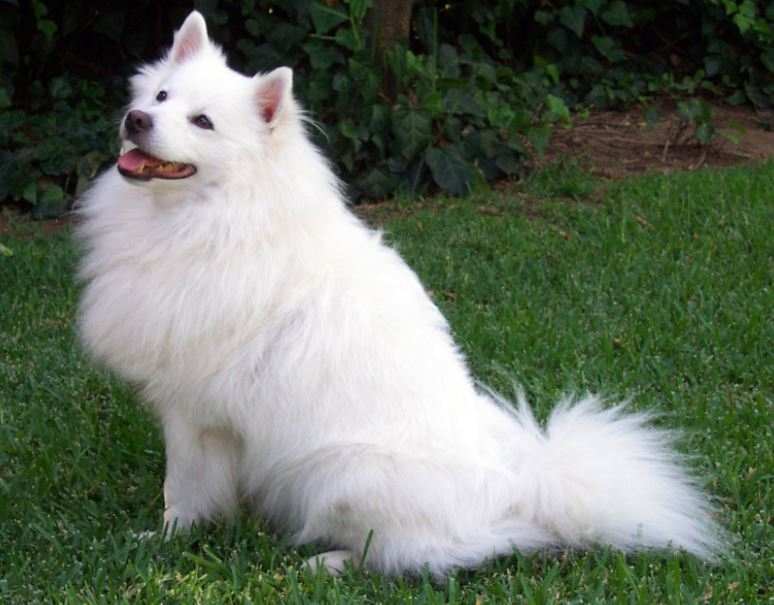 For those who are looking for a budget-friendly dog breed in India for homes, Indian spitz is a perfect choice. These varieties are purely Indian that's why it is one of the cheapest dogs available here. Along with that, Indian Spitz requires very little maintenance making them entirely budget-friendly for Indian households. They can sustain all the Indian climate very easily and don't get sick very often compared to other foreign breeds. Just like other energetic dogs, they are also smart, cute and friendly dogs who love to play with their owners all the time.
Group: Working
Life Expectancy: 10 to 14 years
Price: ₹4000-₹8000
5. Rajapalayam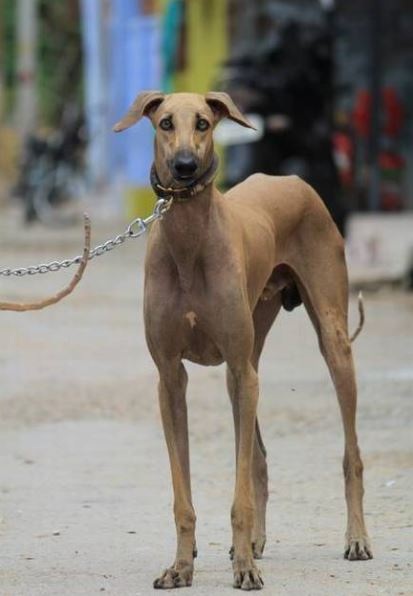 As, the name might have already given you the hint of its authentic Indian origin. But Rajapalayam dog breeds are rarely available in India and also becoming extinct. Still, these dog breeds were domesticated for guarding and hunting in the olden times for Kings and Queens of Indian states. They might not be very popular like other dogs now but it used to be very popular during the Nayakkar Dynasty.As their ancient paintings define their unsolicited royal fame during ancient times. You add these glamorous to your family as well. These are the best dog breeds in India for home security after German Shepherd and cost a lot cheaper than the later ones.  Don't Miss: Tips for Picking Pet Name
Group: Working Herder
Life Expectancy: up to 20 years
Price: ₹6000-₹8000
6. Pugs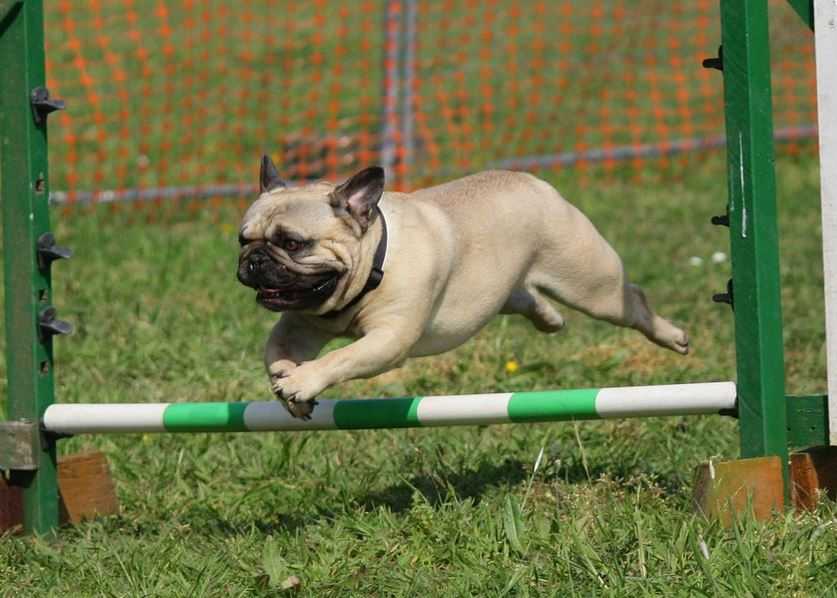 Wildly famous with the title of 'Vodafone Dog' for appearing redundantly in their Vodafone ads this is one of the best domestic dog breeds in India right after Labrador. These dogs are extremely lazy and spend most of the time just sleeping which you can guess from their unique visage but their cuteness and small size win the heart of numerous pet owners. They almost never bark like Labradors and are very kind, playful and perfect for children. Hence, if you little kid is making a tantrum to get a new dog for their house you know what to buy now!
Group: Toy
Life Expectancy: 12 to 15 years
Price: ₹20000-₹25000
7. Beagle
If you are really into cute, little dog varieties then you can't get any better dog breeds for families in India than Beagles. These are the best small dog breeds in India that are extremely friendly and smart. Whilst their soft fur and doe big eyes are hard to look away from! It's the cutest and one of the world's favourite breeds of domestic dogs that people love to keep at houses. These compact dogs are not only for showcasing but they are regarded as the best sniffer dogs at airports so be aware if you pet these dogs and hide their favourite treats in the usual cupboards(they will find the snacks very easily). In combination with black, tan and brown, this breed comes in tricolour or white as well. They acquire short-hairy furs and hard coats of medium length. Read More: Can Pets Catch COVID19 Infection?
Group: Hound
Life Expectancy: 12 to 15 years
Price: ₹18,000 – ₹20,000
8. English Cocker Spaniel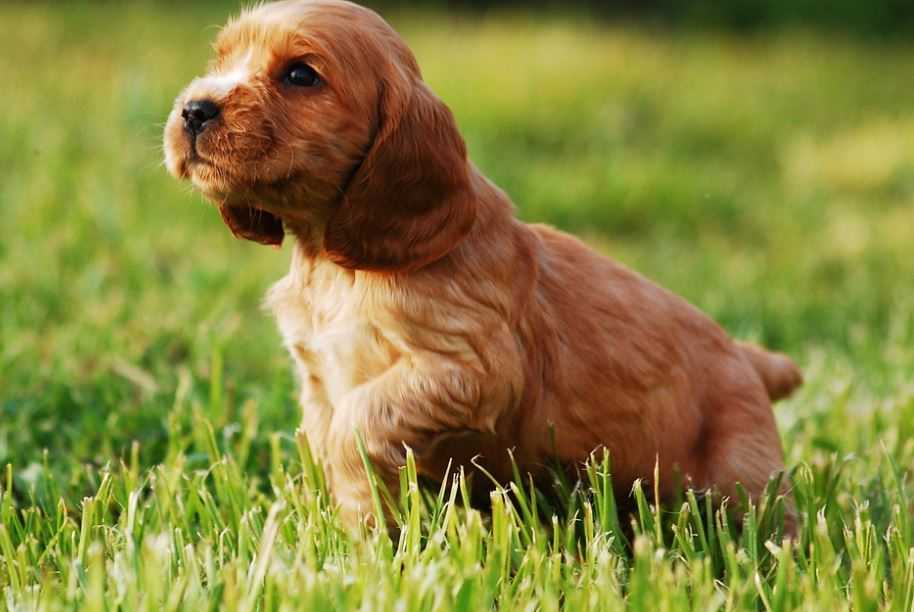 If you desire a nice showcasing dog with amiable features and beautiful persona then these dogs are the best option. English Cocker Spaniel are easy-going pets who become friendly with everyone they meet unless you are not beating or irritating them incessantly. They are very close to their owners and always crave for a loving human companionship. With a small-size, cute looking, furry features these popular dog breeds in India are perfect for any family. But remember since their shiny fur is one of the most relished characteristics it requires daily brushing and grooming due to their soft coat.
Group: sporting
Life Expectancy: 10 to 14 years
Price: ₹14,000 – ₹20,000
9. Great Dane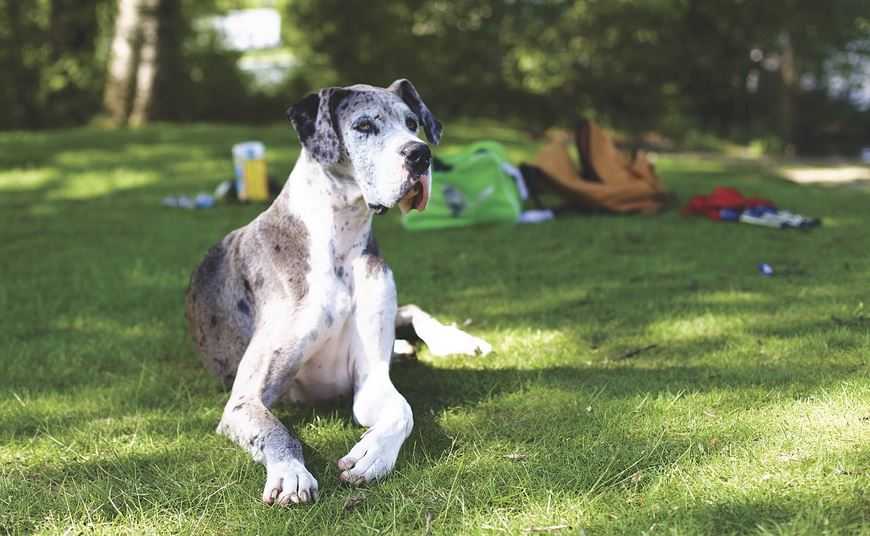 These foreign dog varieties which are now very famous in India hold a strong look with muscular bodies like German Shepherds. Despite their strong build-appearance they are very gentle and possess a friendly temperament. They are also referred to as the ' Apollo of Dogs, ' due to their loyal demeanour which is very easy to train and harness. It is available in colours such as a red, white, fawn, hat, Harlequin and brindle. You might remember this dog's face analogy with the famous cartoon character Scooby-Doo which was also a Great Dane. Hence, these famous dog breeds in India are surely fit for homes.
Group: Working
Life Expectancy: 10  to 12 years
Price: ₹7,000 – ₹15,000
10. Indian Pariah Dog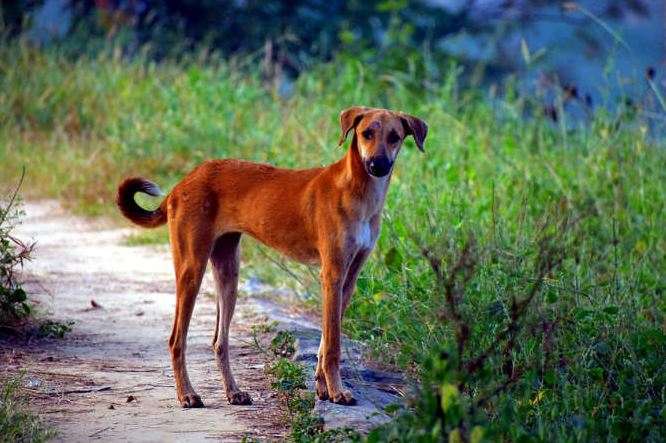 As the name suggests it is one of the first dog breeds which was domesticated by human beings dating back to the Neolithic era. Therefore, they are also known as the native Indian dog or Desi Breed. You might love their calm soothing nature. Along with that Indian Pariah are highly energetic and active which indirectly states that you will have to play with them a lot. It is an Indian subcontinent wild dog landrace which was once one of the popular easier to train dogs in India. Surely you can guess that apart from being one of the most popular dog breeds in India, it is often used as a police dog or guard dog.  Read more: homemade dog food
Group: Hound
Life Expectancy: 13 to 14 years
Price: ₹8,000 – ₹25,000
Hope you liked this list of top 10 dog breeds in India that you can buy or at least adopt according to your budgets. For comparing the prices, respective costs and Life expectancy are also mentioned about the most famous dog breeds in India. There are a lot of dog varieties that are friendly not only to the individual owner but also set a great example of being a family house dog. There are far more engaging blogs like these if you wish to see. Pets Devotee loves to shower our pet love in the form of these highly informative blogs and guidelines. Hence, please do comment and share this blog among your friends.
The post Top 10 Dog Breeds in India | Famous Dog Breeds in India with Price appeared first on .