The warm weather and hiking trails are the best combinations for a hiker. But problems arise when you own a pet. Yes, it is somewhere challenging for an individual to be a hiker and dog owner at the same time. Undoubtedly you are going to face a lot of trouble in continuing your hiking trip with ease. To make your trip with your best travel buddy adventurous and fun-filled we are here with some tips that you can follow so that your hiking trip doesn't go the wrong way.
Here are the tips to follow for fun-filled hiking with your Pet Dog
1. Choosing the Right Trail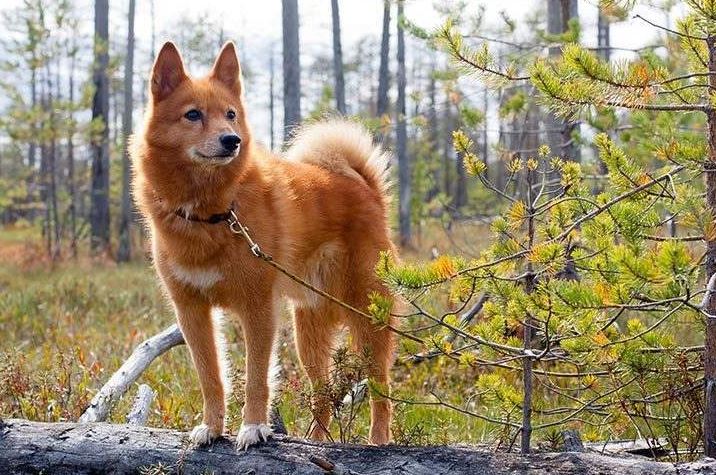 Human hikers are pumped up with enthusiasm and joy when they plan for a hiking trip. But the thing is different in the case of a hound. They take time to adapt to the environmental changes hence you need to choose the trail wisely. Steep hiking trails might make them exhausted and even drag them backward in case they are not ready to mount up the trail. 
So, it's important for you as a human to understand your dog's behavior and needs and choose the easiest hiking trail first. Starting with a gentle slope will probably help you to take them on longer hikes comfortably. Also, you get familiar with your dog's behavior whether he is fit enough to join you on a steep hike or not. 
Also, if your dog is old enough then plan a trip considering that they hardly hike for a mile or two-mile in a stretch. Whereas a young dog is full of power and strengths and he can easily follow you for the whole journey without a problem. 
Read more: How to Quickly Ease Separation Anxiety in Dog
2. Gearing up your dog well
Like you gear yourself with proper safety gears and accessories, your dog too needs proper attention in terms of gearing up. Dogs are generally comfortable with the leash attached to their collar but for hiking, this is not the appropriate gear. Instead, they should be harnessed with a properly padded leash to feel breathable. This also allows your dogs to adjust their body temperature with the external temperature. Additionally, a harness with saddlebags attached to it would be great. Saddlebags help your dog to carry their supplements by themselves while hiking. 
3. Choosing a suitable climate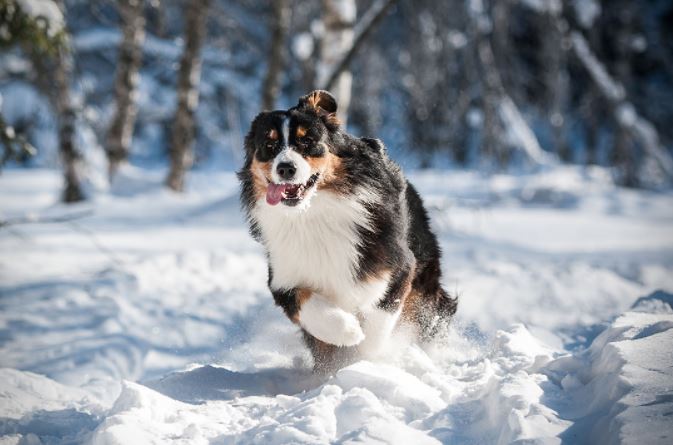 The climatic condition of the place where you are planning to visit is of utmost crucial. You need to make sure that your canine is comfortable at that temperature or climate to make your trip entertaining till the end.
Generally, when the temperatures go down, the dog gets a little exasperated. Hence, you need to monitor your dog before the trip whether he will be able to tolerate that temperature or not. As per a fact, the body of Brachycephalic dogs like Pugs and Bulldogs get heated easily and it takes time to cool their body down. These dogs are not suitable to take on overheated places for hiking. Instead, you can go to colder regions with them, where their hair will help to keep their body warm.
4. What if your dog feels hungry on the trail?
Yes, keeping your dog's stomach full is the prime duty that everyone should consider. Like you, your dog too feels hungry and it's your prime responsibility to provide them with healthy food so that they can continue to join you on the trip. 
As you own you for a long time, you are familiar with his diet. So make sure to put things extra in their food bucket as hiking requires more physical stents and you need to keep your dog ready for it. Keep snacks, biscuits, and more dairy products and water to keep them hydrated for long. Also, don't forget to carry a food bowl to pour the liquid items.
Additionally, there are many natural water sources on the way and dogs generally head to these sources when they feel thirsty. You need to make sure that your dog doesn't 
Drink water from these until you are drinking or personally. There can be bacteria and fungus in natural water sources that can make your dog sick. 
Read more: Why do Irish Wolfhounds make such wonderful pets?
5. Get your dog a comfortable booty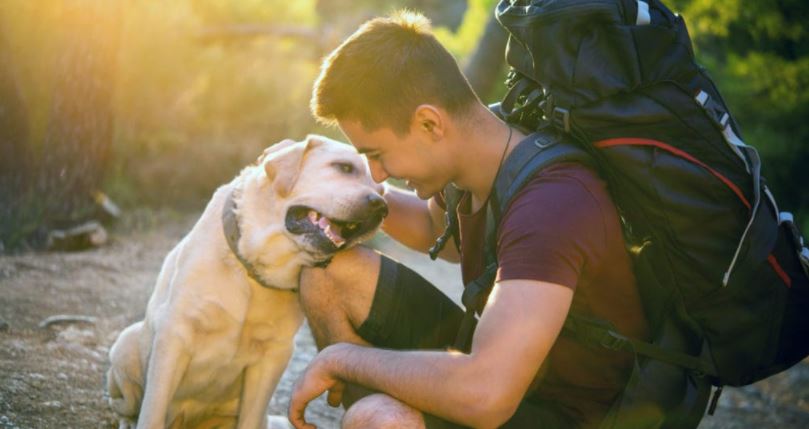 Booties are absolutely helpful gear if you are going to a hiking place with your dog with a lot of pebble on the trek. These comfortable booties will help them to balance on uneven surfaces and even walk on hot surfaces with high temperatures. While choosing booties for your pet buddy, go for the one with breathable fabric and a padded base. Also, if you are getting them booties instead of toughening up their paws then make sure to keep a spare booty for an emergency. Additionally, training them with booty on the plain region would be the best way to make them comfortable wearing it.
6. Individual Hikers
Like you, your hounds too have specific personalities, likes, and preferences about fellow dogs and hikers. It might possible that fellow pups are not as friendly as yours or fellow hikers are not comfortable walking with a dog then it can create problems for you. To make your hiking trip smooth with your canines you need to train them well. On trails, your dog needs to follow your voice command for a smooth and long run. Also, ask the other dog owners whether their dogs are friendly enough or not before your pup says a "hello" to them. 
All of the above-mentioned things are as essential as providing your dog good diet. So make sure to follow all these tips to make a hiking trip comfortable for your hound. Apart from this, leaving no trace policy is also essential to follow while going for a hike with your hound. Picking up your dog's waste on the track will help to keep the path clear for other fellow hikers. Not only this, but it will also help you to keep wildlife away from the track as they will not  For this, you need to carry biodegradable poop bags and discard the carry bags in a safe location away from the hiking path.
I hope that these tips will help you to make the hiking trip with your best pet partner enjoyable and fun-filled.
The post Things You Should Know Before You Go Hiking with Your Dog appeared first on .