Which cat breed is best in India is the most searched thing on Google by the cat lovers. Cats have attached themselves more to territory than to humans. That is why cats are fundamentally different from dogs. But they make wonderful companions as they are intelligent, affectionate, and self-sufficient. In comparison to the dogs, cats are low- maintenance, mostly keep to themselves, don't stink, and are quieter creatures. They become family members as with any other pet. Every time a cat meows and rubs itself against your leg, looking with those soulful eyes, it is bound to warm your heart away. So if you are from India and planning to adopt a cat we are going to inform you about one of the top 10 cats breed in India: 
Best Cat Breed of India
1. Maine Coon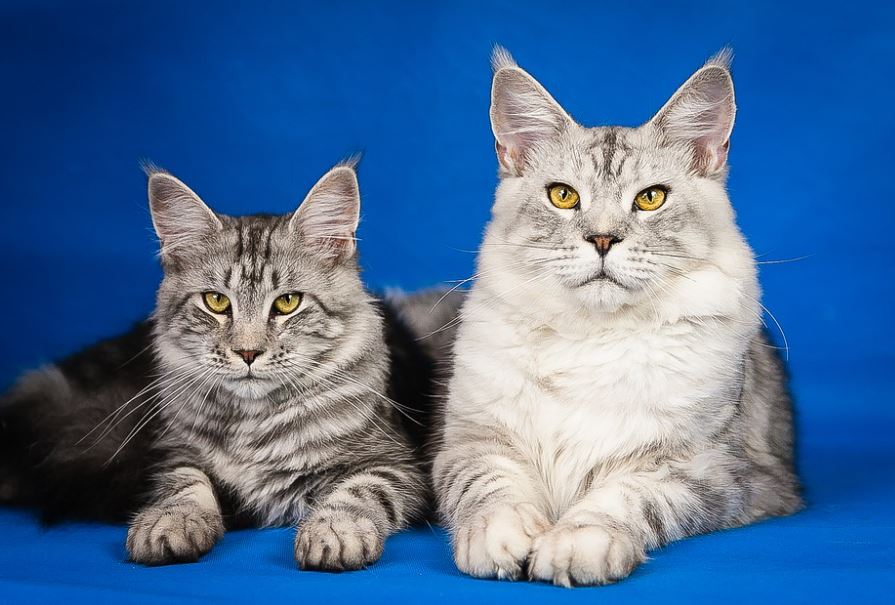 Maine Coons are one of the biggest domestic cat breeds in India as well as the world. These cats are affectionate, playful, friendly, and most importantly good hunters. They come in different colors and patterns with long hair. These cats can easily adapt to different lifestyles and then can entertain themselves if you can't provide them attention. They don't like to be a lap cat but they will love to be near you. Maine Coons loves learning tricks and performing them. You can teach them to fetch. They are a quiet cat and they love to play in the water. These cats need regular grooming for their long hair coat. These cats are good hunters as said earlier they leave no space for rodent in your home. Maine Coons are becoming very famous cats in India.
Don't Miss: Tips for Picking Pet Name
2. Persian Cats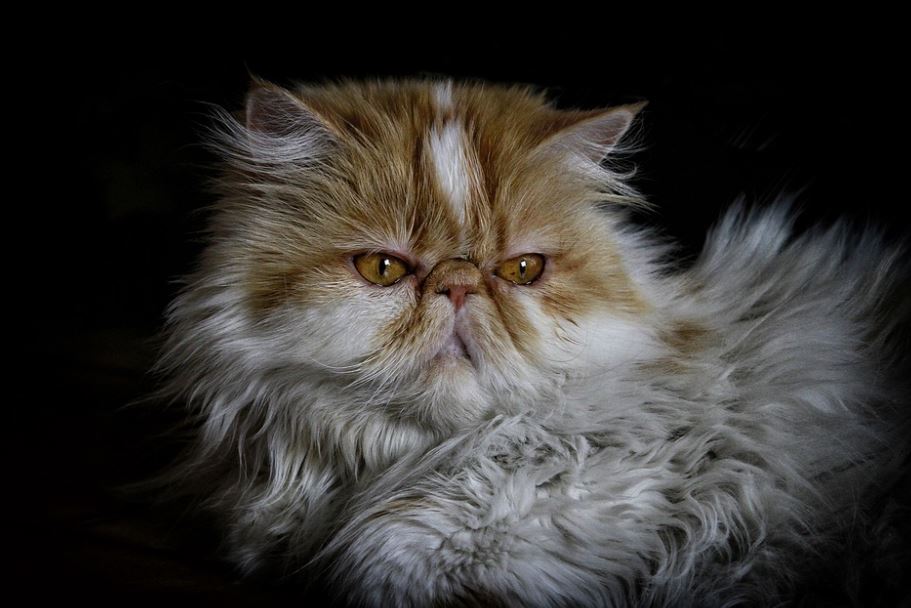 The Persian cat is one of the famous cats breed in India and are wonderful companions with quiet and laid back personality. These cats have long hair, round face, and short muzzle but they are generally lazy and mostly sleepy. They, however, don't like being disturbed often. If you have children it is wise to inform them not to disturb your cat often as Persian cats get annoyed. If treated properly they will love you and hang next to you all day. These cats shed lots of hair so if you are considering adopting one make sure you clean your place regularly to remove fallen hair. Groom your cat's hair regularly to maintain their appearance. It's because of their appearance that these cats are very popular.
3. Exotic Shorthair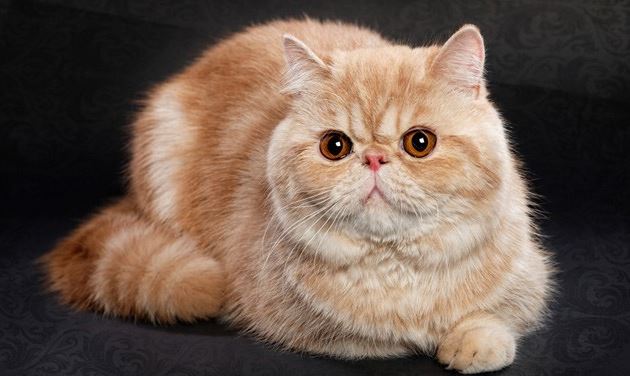 Exotic Shorthair is the short-haired version of Persian cats. These best breed of cat in India are affectionate and playful. They like to play with toys and most importantly they like to be with people. They are generally laid back they love to be near you. As they have a short coat they don't shed like a Persian cat but still, need grooming. These cats are gaining popularity in India. They love to sit next to you,  generally quiet and relaxed and they don't shed much like the Persian cat but still need grooming.
4. Siamese Cat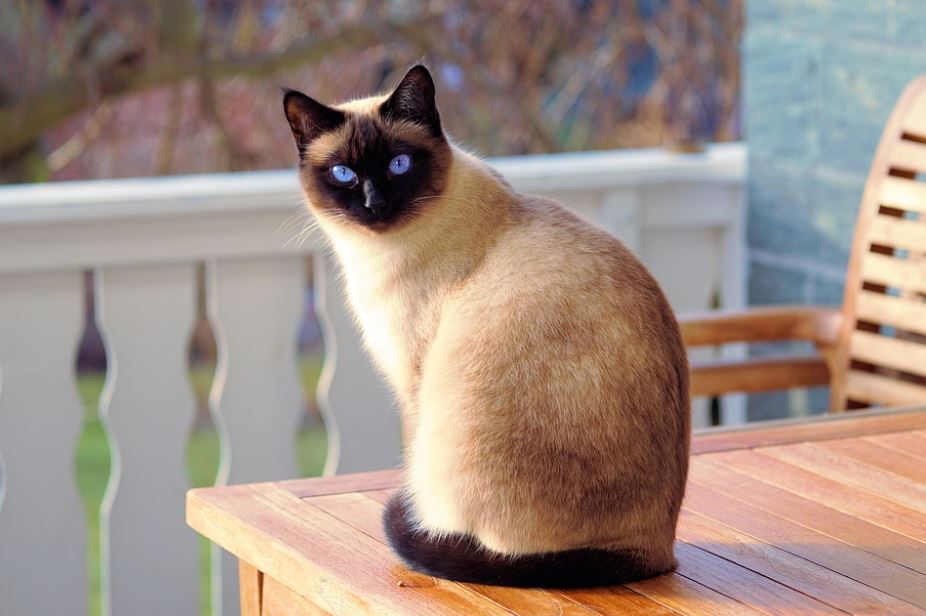 Siamese cats are one of the affordable and most popular cat breeds in India. They are very beautiful and one of the oldest cats out there. These best domestic cat breeds in India are highly intelligent, playful, and talkative. They will love you a lot and will follow you around the house and monitor you most of the time. Siamese cats love to talk with a "meows". If you want a talkative "Feline Buddy" then these cats are for you. They don't like being left alone for a long time so it better you spend quality time with your feline friend. Provide plenty of toys for Siamese cats as they love to play very much. If you are not a person who can spend time with your pet cat then don't adopt them.
Read more: useful tips in choosing a name for your pet
5. Ragdoll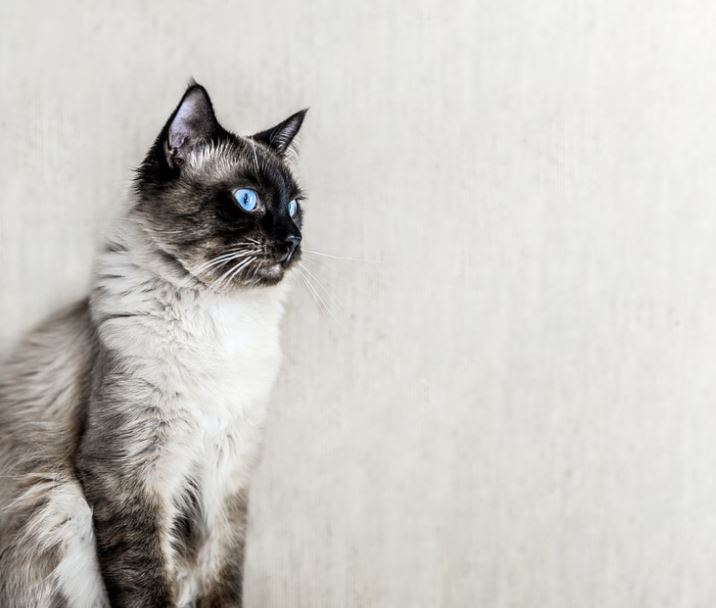 With different colour points and blue eyes, Ragdoll is one of the most laid back cat breeds. These cats are extremely relaxed and gentle in nature. These are a great family pet cat and they even like being around children and other pets. They love to greet you when you go home and will sleep with you in your bed. They are quiet cats and it won't be a disturbance if you are intolerant to noise. If you are looking to adopt a cat that is friendly, affectionate, quiet, and laid back then look no further ragdoll is just the right pet cat for you and also known as one of the best cat breeds for a home in India.
6. Native Indian Cats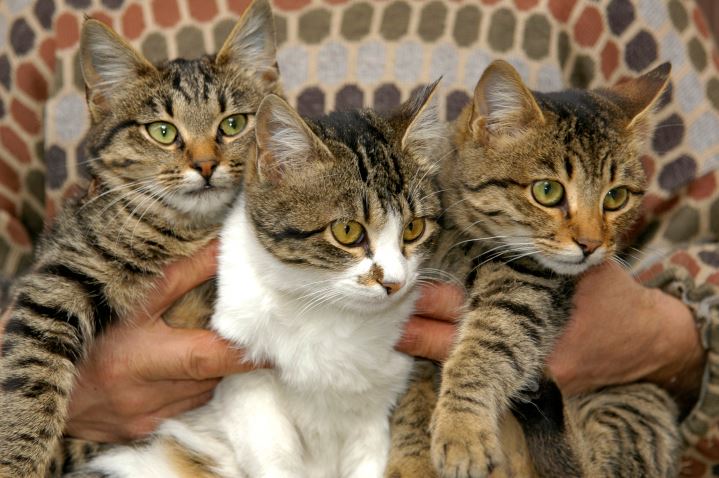 Indian Billi our native Indian cats are the best cat breeds in India to have. They are affectionate, friendly, and gentle. If you are considering adopting cats then you should definitely look into Indian Billi. They are available everywhere in India. One best thing about these cats is that they are very well suited for our weather conditions as they are native to our country. They are playful and independent,  don't require much of your attention, and entertain themselves as they like. Indian Billi has a short coat so you don't need to worry about them shedding hair. Generally, they are very clean and they clean themselves with their tongue often. They are mostly quiet and love to climb walls. If you have anything that is valuable on shelves then keep them somewhere else to avoid getting broken by the cat.
7. American Bobtail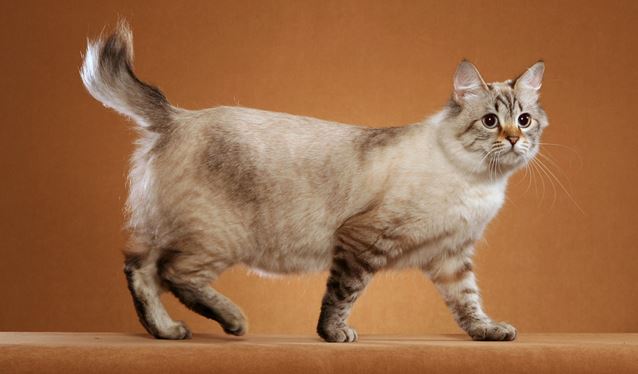 American Bobtails are known for their distinctive tails that are natural. They are medium to large in size which comes in different colours and patterns. They are muscular and heavy cats. These cats come it two different coat types short hair and long hair. These cats are smart, affectionate, and friendly. They love to learn tricks and play. If trained they can even walk on a leash. American Bobtail can adapt to different places making it easy for you to take them when travelling. American Bobtails are quiet than other cat breeds and are good with children its the reason why they are becoming popular in India.
Don't Miss: Tips for Picking Pet Name
8. Bombay Cat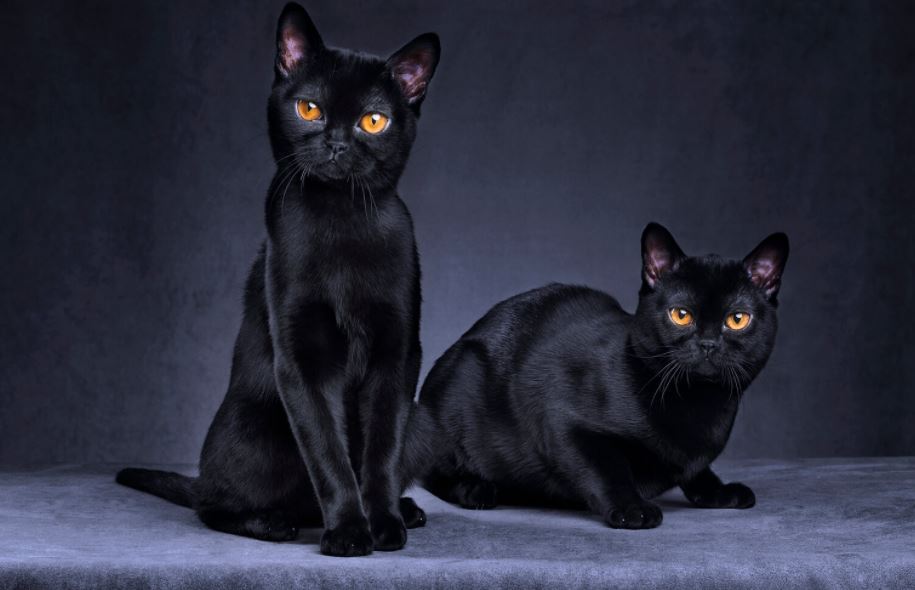 Look like a little "Black Panther," Bombay cats are black in color with a large and long body with gold or copper eyes. Even though their name is Bombay cat they actually belong to the United States and Thailand. These cats are playful, energetic, and affectionate. This best cat breed in India loves learning tricks. you can teach them tricks and watch them do it. Most often you will find these cats in a warm place in your house like windows and under bedsheets. They like being warm. These cats are quiet hence they are one of the best cat breeds for an apartment. Some owners have trained these cats even to walk on a leash and to play fetch.
9. British Shorthair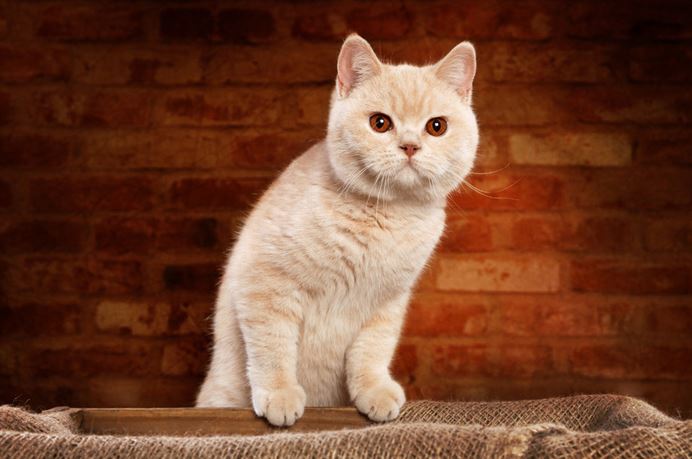 British Shorthairs are easy-going and independent cat breeds in India. These cats are generally quiet and they don't like being petted as much as other cats. They are not very active and are generally laid back. British Shorthairs come in different colours but grey one remains their popular choice. These cats are gaining popularity in India but not very popular like other cats. They are independent cats, don't like being carried around, and are quiet and laid back. If you are wondering about noise levels these cats are quiet they occasionally meow and mostly they do express their feelings through their eyes. So if you are living in an apartment its not going to be a problem considering how quiet they are.
10. Himalayan Cat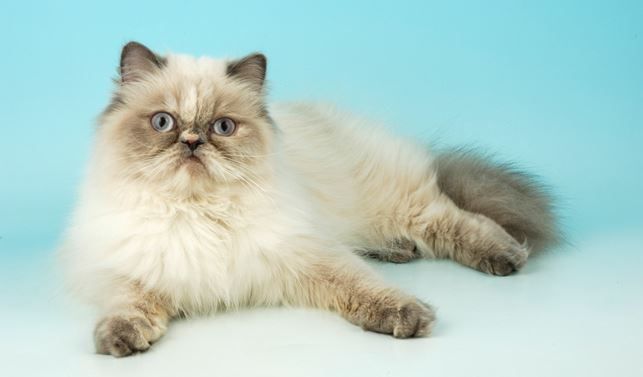 With different colour points and blue eyes, dark ears, and tail, Himalayan cats have a light-coloured body. These cats are a result of breeding Siamese and Persian cats. They are quiet and gentle. They will love to be on your lap but they can be reserved when guests are around. These cats love the silent environment with little changes from day-to-day and best cat breeds for the Indian climate too. They don't jump around shelves; they are generally happy staying on the floor and playing with toys that you provide.
Read More: Can Pets Catch COVID19 Infection?
One important thing about this cat breeds in India is that they get to select their owners to whom they will shed their love. These cats have long hairs which shed from time to time. So it is recommended that you groom them regularly to avoid shedding and to maintain their beautiful appearance. These are the list of popular cat breeds in India. If you have any questions or suggestions leave it in the comments below. Be responsible when adopting a pet cat!
The post The 10 Best Cat Breed in India For Cat Lover appeared first on .