Who doesn't love pampering and being pampered by someone? I hope we all are here to spread love. If you are surprised whether this quality is only among humans or in animals too then you will be in shock to hear that animals are more loyal and affectionate than humans. several dog breeds are there that shower immense love on their owners without a second thought and German Shepherds are one among those breeds. German Shepherds are the best family dogs ever if you are planning to own a friendly and loyal pet. Also, owning a German Shephard expeditiously is a great way to surprise your family members.
There are so many factors to which we count the German Shepherd as the best family dog. Here in this blog, you will know about all the fun facts that make the German Shepherd a complete family pet.
What do we look for while searching for a pet?
We all search for an intelligent and low-maintenance partner to keep as a family pet and a German Shepherd has all these qualities. They easily understand your language and do almost every task taught to them. Additionally, we want the pet to be loyal and friendly and the German Shepherd always lives up to the expectations of its owners in this matter. If you train your GSD well, he will be the best pet you would ever own. They will love, care and respect you from the core of their heart and will also protect you from any foreign intruders.
1. A Good Housekeeper
Some dogs are slim and look malnutrition. While owning such a pet the first thought that comes into our mind is about the safety of the family members. But there is nothing to worry about the safety of your family when you are owning a German Shepherd. They are active pets and a good housekeeper. 
The growth of a German Shepherd is quick and it acquires its average height and weight in the initial few months of its birth. So, if you are owning a young German Shepherd then also, you don't have to wait for too long to assign them for the safety of family members. 
Also, no matter whether you have trained them or not they are born to obey and protect their owner. They will always keep you on their priority no matter what may come. 
Read more: Common Signs of Stress in Dogs and Cats
2. German Shepherds are the Healthiest
The life span of German Shepherds is quite expanded and they can live up to 13 years or more if taken proper care of. Though their growth is fast-paced and they start looking like fully matured dogs a year after their birth.
In the initial six months of their birth, they grow rapidly and attain 70 percent of their health. While the rest 30 percent comes from their eating habit, their walking schedule, and activeness. 
3. German Shepherds are agile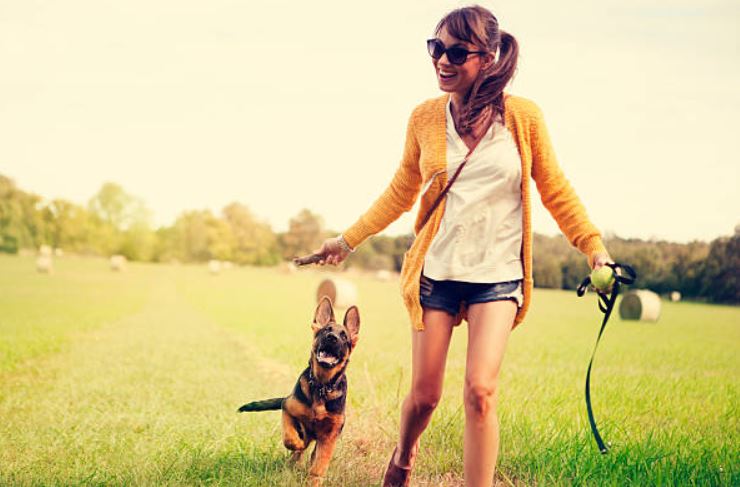 If you are searching for a furry partner who is active and full of energy for your kid then a German Shepherd would definitely terminate your search on himself. German Shepherd is super energetic and will play for your kid as long as your kid wants to play with them. Also, they are quite friendly and will not do any kind of harm to kids. 
4. German Shepherds are health freaks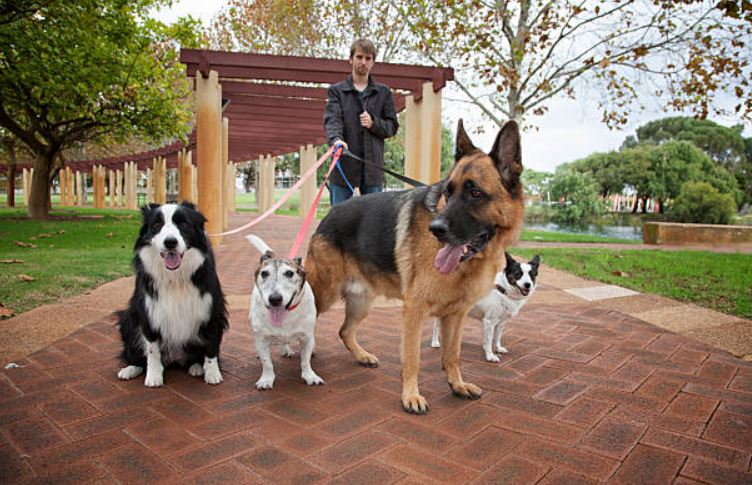 Most of the German Shepherds you have seen have a strong body with a dense layer of fur on it. It is all because they are health freaks and they love to do exercise. You need to take them on walks twice a day and if you miss out on their schedule they will get Huffy.
Also, their busy schedule is the main factor that contributed a lot to keep these bulky husky dogs healthy and active. Proper walking schedules of German Shepherds keep them free from weight-related problems like hip and elbow dysplasia, arthritis, and myelopathy. 
Though these diseases are curable and can be treated by consulting a veterinarian. But what could be better than generating a good habit of exercise? 
Read More: Prepare Your Dog to Be Left at Home Alone
5. Shepherds are low maintenance
Who likes to make a hole in their pocket for the safekeeping of their pets? Genuinely no one. Yet it is an unequivocal truth that people always want to own a pet with low maintenance and German Shepherds are great choices for this. They do not a tantrum in eating food and hence no special food is required to feed them. You can give them a normal chapati and they will eat it happily as well. 
6. The German Shepherd loves to click pictures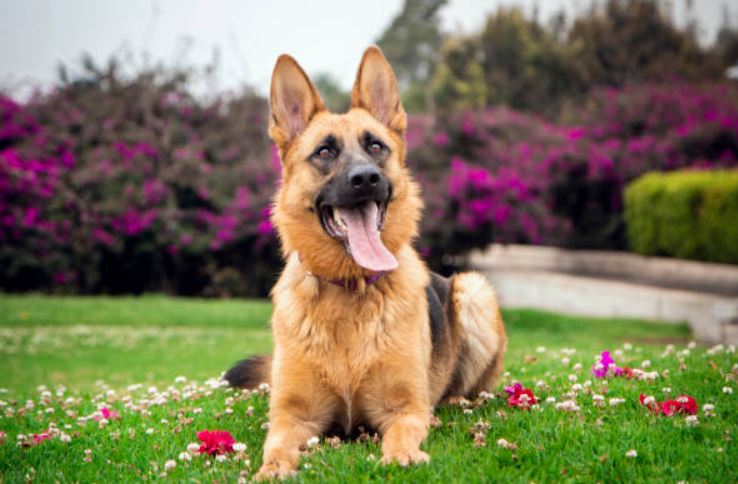 What would be better if your dogs too love to get clicked in pictures like you? Well! German Shepherds are one of the choices if you are a photogenic person. He will give you company in your photo session and will happily go to adore your photographs too. As soon as you bring a camera in front of their face they will stand still and start making funny faces. 
7. Shepherds become mellow as they grow older 
German Shepherd is not among the ones who lose their charm with age. Instead, they grew mellower with age. This quality of the German Shepherd makes it a perfect family pet. No matter how old your German Shepherd is, you will always see the warmth and shine in his eyes that will hold your heart forever. 
Read More: Fruits and Veggies that Double as Healthy Dog Treats
8. German Shepherds are acclimated to all weather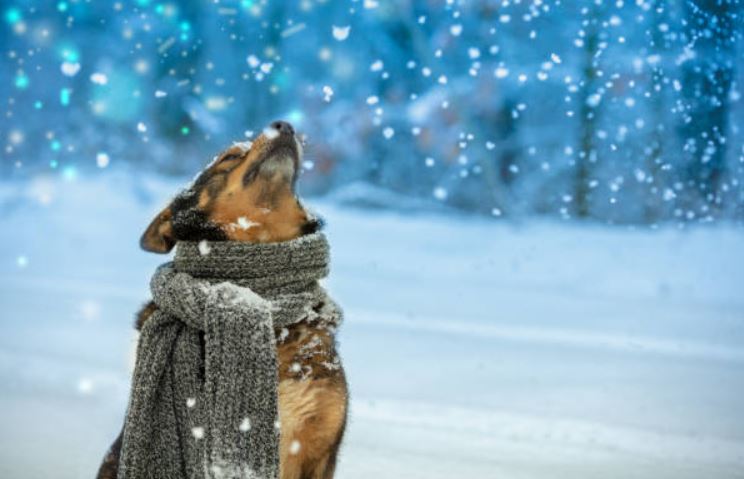 Usually, dogs are climate tolerant and they wouldn't survive too high or low temperatures. But in the case of German Shepherds, things are completely different. They are acclimated to all weather types and can bear cold and hot weather conveniently. Their body is covered with thick coats of fur that help them to tolerate both cold and hot weather. 
9. Best companions for kids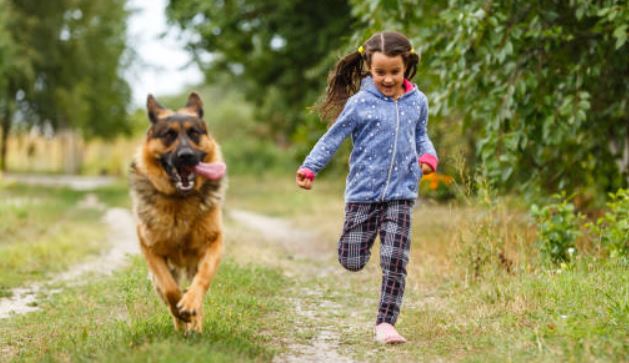 Never mind, whether your kid wants to play outdoors or just wants to stay inside and chill, he will see the best companion in the Shepherd. It will take a few hours for the German Shepherd to make your kid his fan. The German Shepherd knows all the tricks and has all the qualities to become the best companion for your kid in this shallow world. 
10. They are quick learners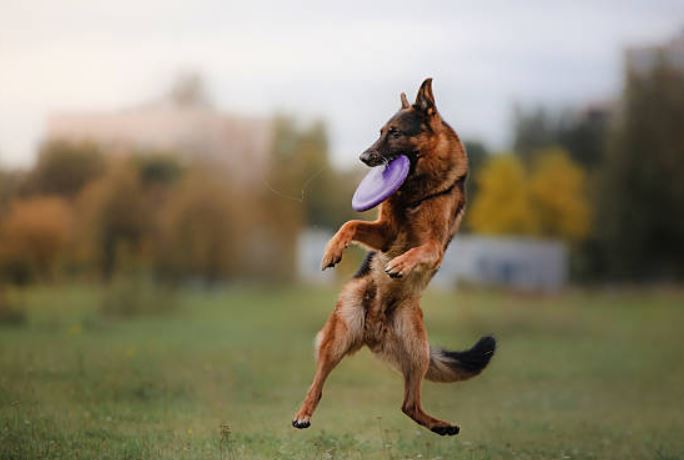 These stubborn-looking pets with rugged bodies are completely different in personality. Instead, German Shepherds are quick learners and whatever you teach them they will grab it immediately and will never forget it. You can teach them basic etiquette or some fun tricks and brag about your dog's skill in front of your friends. 
Despite the above-mentioned facts that make a German Shepherd a great choice for a family pet, there are some exceptions as well. So, let's know about the exceptions of owning a German Shepherd that will hit you hard. 
Shepherds grow really fast and they require grooming more often.  Also, as they grow older you will witness hair shedding problems in them. It might be due to negligence in care or bad food habits but you can't really ignore the fact that excessive grooming in German Shepherds will cost you expensive.
Read More: Fun Ways to Include Your Pet in Holiday Festivities
Hopefully, I have mentioned all the reasons why everyone should own a German Shepherd? They are loyal, smart, passionate, energetic, healthy, friendly, and lovable. I think all these features are enough to title the German Shepherd a Good Family Dog.  
The post Reasons Why German Shepherd is a Good Family Dog appeared first on .