Is your dog pant too much during summers? Looking for some advice on how to keep dogs cool in summer? If yes, then you have arrived at the right place. In this article, we have brought you a list of things that you can do to keep your dog cool in hot weather.   
Being a responsible pet owner, you need to prepare for the hot summer in advance. Proper planning and being ahead of time will help you keep your dog cool in summer. Having fun with your pet dog is also important when the weather gets nicer plus, you need the required items to maintain your dog's body heat. 
Excessive panting, dry mouth, dry nose, dry eyes, loss of skin elasticity, and lethargy are some of the early signs of dehydration in your dog. The motive is to reduce the body heat of your pet dog and eliminate the risk of heatstroke to keep your dog safe and happy. The following points will help you understand how to keep your dog cool in summer. 
1. Plan dog walks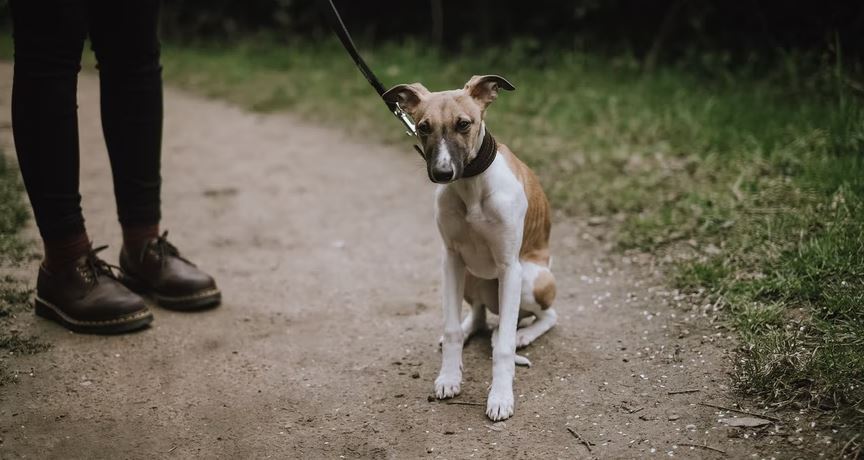 It is not necessary to take your dog out for a walk in scorching weather. You can avoid a routine walk and rather play with your dog inside the house. Dogs are sensitive to extreme weather and specially heat. Even warm weather can lead your dog to overheat especially when they are playing and exercising. 
Make some changes in your regular plans according to the weather. You can consider taking your dog out for a walk late in the evening or early morning. Be mindful while planning your dog's walk according to the weather and take frequent breaks in a shade.
Read more: Guinea pigs as pets
2. Keep them hydrated
Just like humans, dogs must drink at least 1/2 or 1oz of water per pound of their body weight to keep their body hydrated. People generally ask how to cool down the dog panting. If you are keen to properly take care of your dog then make sure that you make them drink enough pure water. The amount of water depends upon the size of the dog. The more your dog exercise, the more water they will consume. Along with these factors, age, medication, and weather also are important to look out for to keep your dog hydrated.    
Note that, dogs are careless when it comes to drinking water. They barely drink enough water to keep themselves hydrated and therefore, it is your responsibility to make them drink enough water daily.  
3. Use cooling or elevated cushions or beds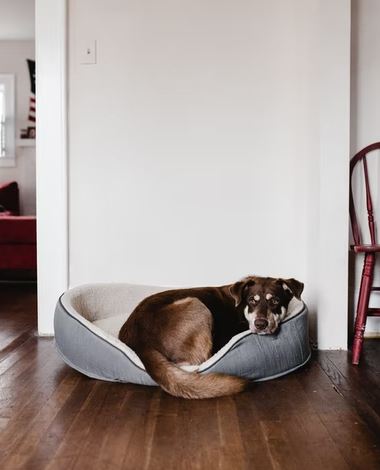 Pets are generally found sleeping on the floor, grass, carpets, and other not-so-comfy surfaces. If you are getting all sad over this situation then let us tell you that your pet dog doesn't really mind sleeping on the rough surface. It is fine to let them sleep on the floor when the weather is nice however, in hot summer you don't want your dog to sleep on the hot floor. 
If your pup wants to spend some alone and quality time outside, just provide them with a nice and comfy couch or a bed. If you want to take this one step further, you can cool your dog's bed before his sleep. Furthermore, cooling pads will also do an amazing job of cooling your dog's body temperature.
4. Giving freezable toys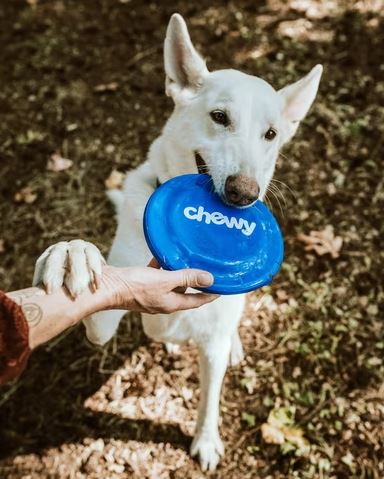 Is your pet dog toy addict? If yes, then freezable toys do wonders in keeping their body cool. They could play with those toys and cool their body at the same time. There are typically two kinds of toys that dogs love to play with.
Freezable Chew Toys- These toys are filled with water and are frozen. The icy toys will cool your dog's body temperature down when they chew those toys. 
Freezable Treat Toys- These toys are filled with food and then frozen. Your pet dog will lick those frosty fruity toys which will help them cool their body. 
Read more: Caring tips for a pet bird
5. Take your dog for a swim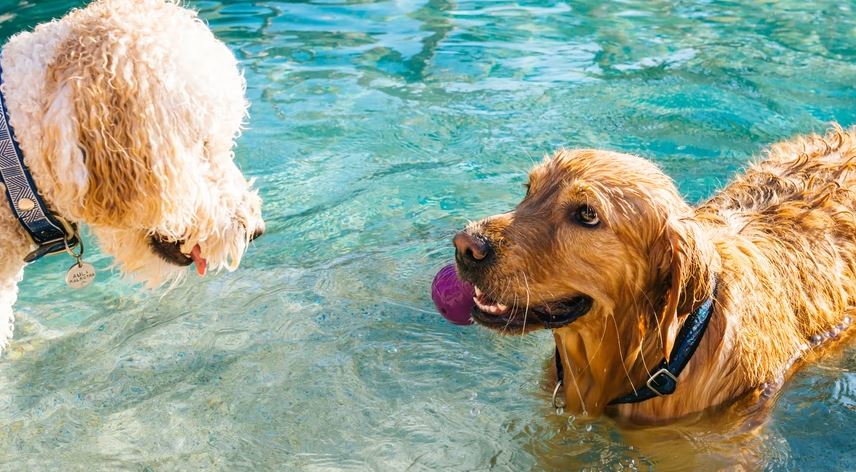 How do I cool my dog in summer without AC? Swimming remains the best option for your dog to cool down in scorching weather. It only allows you and your pet dog to exercise but also offers some relaxing and fun time together. If your dog loves swimming then it is the best activity for them. Golden Retrievers, Spaniels, Irish Setters, and Poodles are some of the dog breeds that love to swim.  
Make sure that you follow all water safety measures before jumping into a pool or lake or ocean. If you don't own a pool and even can't take your dog out for swimming, no worries because you can buy a dog pool.  
6. Dog Dehydration
Dog dehydration is extremely serious just like heatstroke and long hair dogs feel the most heat. They sweat a lot which is why they get dehydrated more frequently compared to other breeds. So, how to keep long hair dog cool in summer? Follow the aforementioned tips and keep your dog cool and happy. You can also trim their hair during summer so that they could feel more comfortable while taking a bath or walking outside.
Final Thoughts
We hope that the above six tips could answer your question on how to keep pets cool in summer. It will help you keep your dog cool and comfortable during hot summer. Keep your keen eyes on your dog during summer so that you can take measures in times of difficulty. Dehydration is common in cold weather dog breeds because they usually have thick coats and long hair. So, if you are keeping a cold weather dog breed like Siberian Husky in a hot country then you must give extra care to your pet dog.        
The post How to keep your dog cool in summer-Pets devotee appeared first on .