Dry skin isn't a nice feeling at all. Your skin can get really itchy, right? Well, dogs can't just go out to the pharmacy and purchase a remedy to have the same kind of problem. But, as the owner, you can certainly help. We will recommend some remedies on how to treat dry skin on dogs that might just help your dog. Some of these remedies you may very familiar with it! There are lots of dry skin treatments for human beings that are applicable to dogs. 
How to Treat Dry Skin for Dogs
Causes Dry Skin on Dogs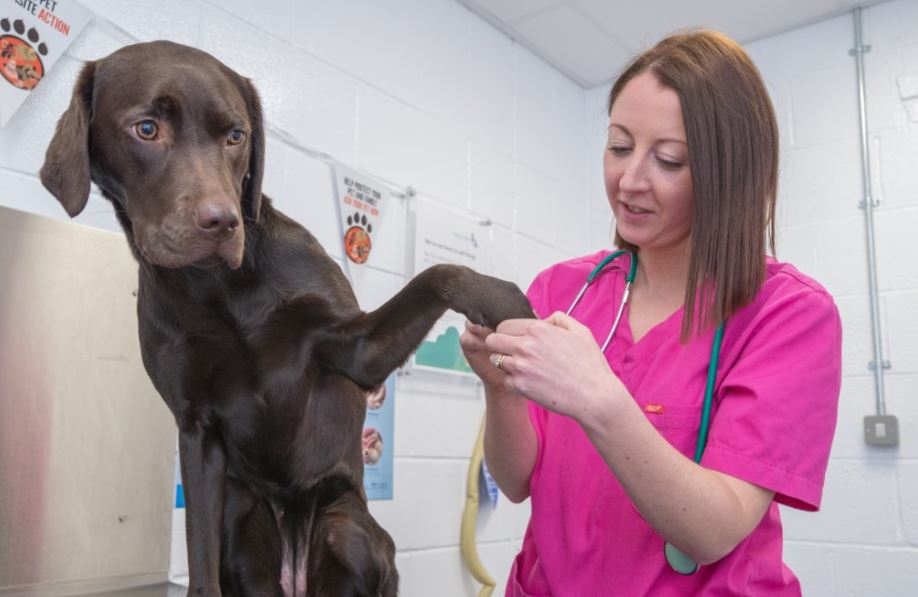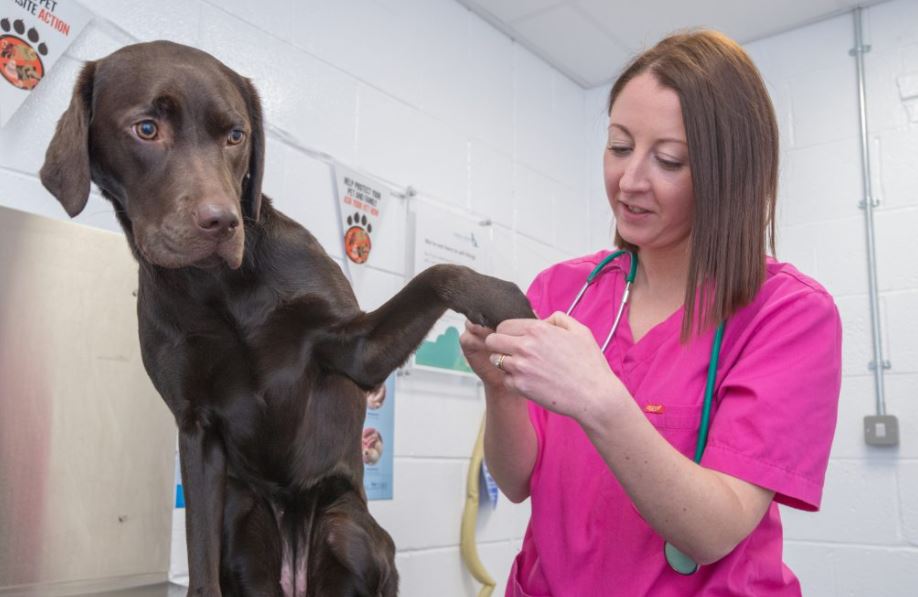 A dog's indoor environment change when the weather changes or even when the conditions within; dry skin can strike. Due to environmental changes, such as cold weather in the winter or due to or low air humidity, dry skin in dogs can be a common health issue. Poor nutrition including essential fatty acids deficiencies in protein and vitamins is another factor that could be your dog's food. Your dog's dry skin could be something more serious in some cases. Ultimately, scaling can develop in association with some illnesses like endocrine diseases ( diabetes mellitus, hypothyroidism, hyperadrenocorticism), parasitic infestations (mange, lice, Cheyletiella) and, skin allergies, resolving skin infections, more rarely, cancer or genetic diseases like ichthyosis.
Read more: Common Health Issues in Cats
Symptoms of Dry Skin on Dogs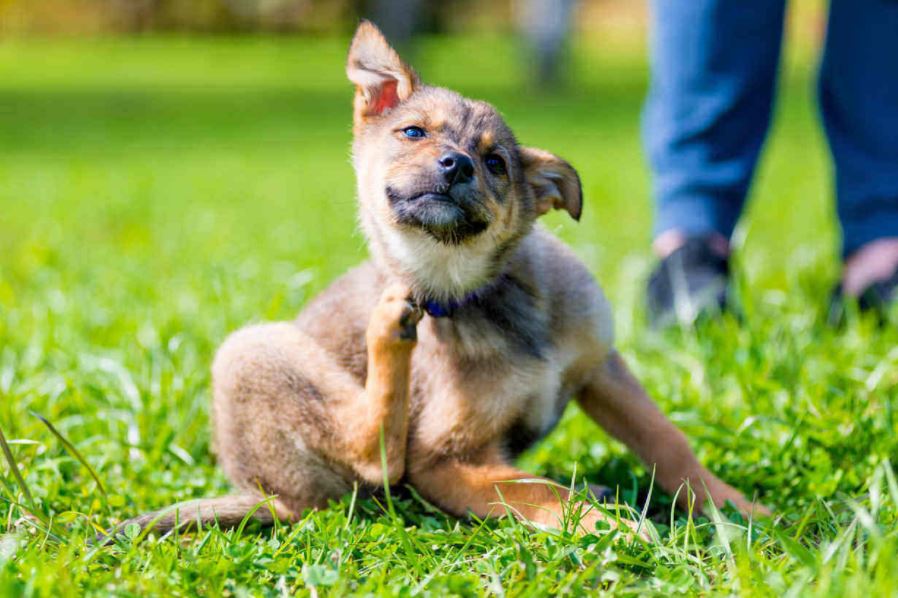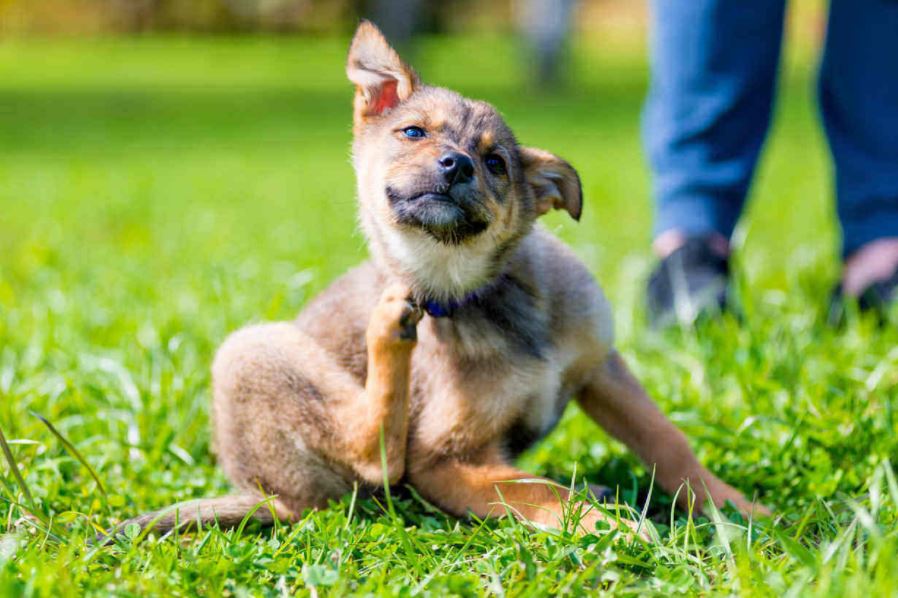 Because there are several different causes of dry skin on dogs, there's also a variety of symptoms. the primary step is to be ready to identify dry skin. Typically, these dogs have dead skin cells that are sloughing off in the form of lacklustre coat and flakes. A particular amount of flaking is normal, but excessive amounts and/or chronic flaking isn't. Other symptoms are more serious and sometimes require a visit to the vet. These symptoms include redness, which may indicate inflammation within the skin from an allergic or infectious cause; fungal infections; hair loss, which could indicate endocrine changes, crusting, which can indicate a fungal, bacterial, or parasitic infection; itchiness, which could indicate parasites, allergies, bacterial, or autoimmune disorders that attack the skin and fur, parasites, or fungal infections; or an odor, which is typically indicative of a yeast infection that's a standard secondary infection with bacterial or other infections. In many of those cases, your vet will recommend effective prescription medications as a next step.
Home Remedies to Give Your Dog Some Natural Relief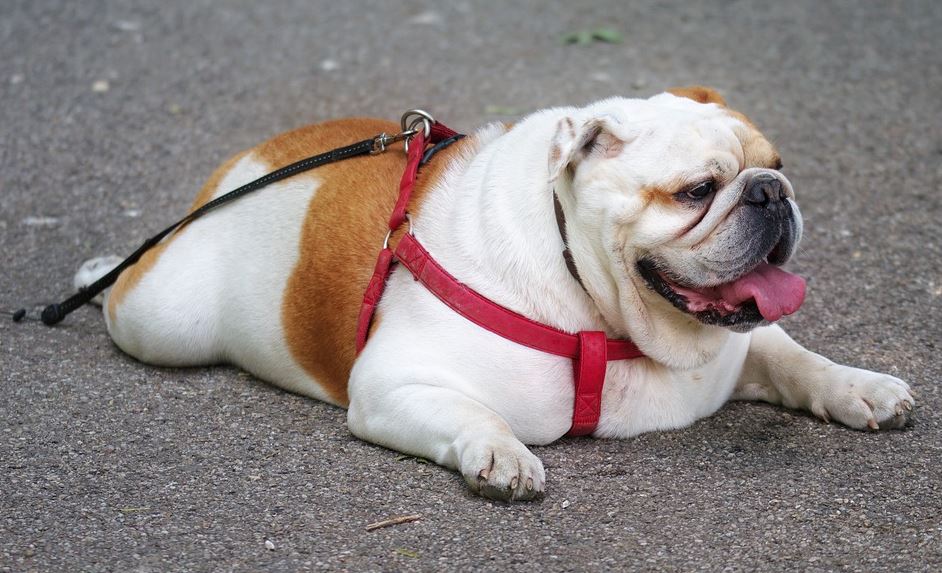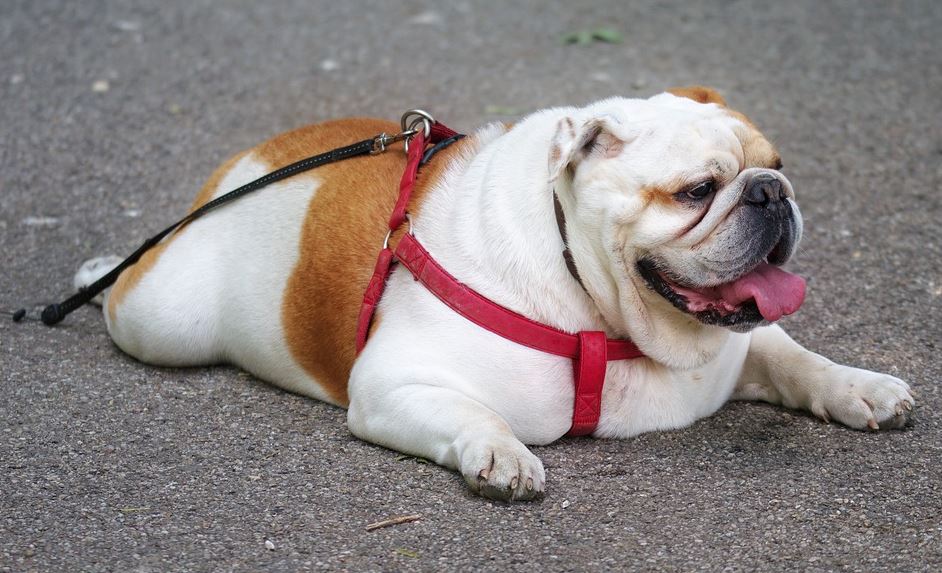 One such remedy is vitamin E. Give your dog a pleasant massage with vitamin E oil and he/she will many thanks for it later. you'll also buy foods rich in vitamin E, there are many pet food products available lately with extra vitamins for your pet.

Are you using dog shampoo? it's possible that your dog's skin can't stand one among the ingredients, try a special shampoo – one that contains fewer aggressive ingredients.  Dog skin is different from human skin so don't use human shampoos,!

Brushing your dog's hair regularly helps remove loose hair, which may cause irritation if left alone. The loose hair can build up and stop the skin from breathing properly.

Is the dog's diet causing the dry skin? Try a special diet, one containing fewer or no ingredients related to dry skin – or, as mentioned above, see if a vitamin E rich diet improves skin hydration.

If you're getting to change your dog's diet by increasing the vitamin intake then it might be knowing to consult your vet first.

Dry skin is related to a variety of various medical conditions. If your dog's skin doesn't improve after treatment then you'll want to pay a visit to your vet. Perhaps an allergy is causing dry skin problems? Also note that some dog breeds, like the Chinese Crested, are more vulnerable to skin issues. To prevent more serious skin conditions from developing taking action early will help.
So far we have discussed how to treat dogs with dry skin, which contains the proper information regarding all the home remedies to give your dog some natural relief from dry skin. I hope you might have loved reading this article and if you love to know more about pets caring then kindly head to our other articles as well which will help you to get knowledge about.
The post Dry Skin Treatment of Dog: Causes, Symptoms, and Home Remedies appeared first on .