Are you a dog owner looking to train your new furry friend at home? Training your dog can be a rewarding experience, but it can also be a challenging one, especially if you're a beginner. With the right techniques and mindset, however, you can successfully train your dog and help them become a well-behaved and happy member of your household. 
Dogs are undoubtedly man's best friend, but with ownership comes responsibility. One of the most important aspects of being a responsible dog owner is training your furry companion to behave well in public and understand all your commands. But what about when you have recently brought one but have literally no idea how to house-train a dog? 
Well! We have you covered with these basic dog training tips for beginners. Whether you've just welcomed a new puppy into your home or have an adult dog that needs some behavioral adjustments, believe me, this all-new range of dog training tips and tricks will be very helpful to teach something new to your furry friend. 
Have you named your pet?
Naming your furry friend is the first and foremost thing that everyone should do. Many plan it way before bringing their favorite human home, while others keep searching for the perfect name even after bringing them home. If you want to make your furry friend obey your words, you should give him a name first.
Start with the basics
After giving him a name, the first step to starting the training is to teach him the basics. 
Teach them simple commands such as "sit," "stay," "come," and "heel." These commands will form the foundation for more advanced training later on. So, lets start learning the steps to train your dog to sit
How to train your dog to sit?
Teaching your dog to sit is one of the most basic and essential commands you can teach them. It's a great starting point for any beginner, and it can be taught in just a few simple steps.
Step 1: Get Your Dog's Attention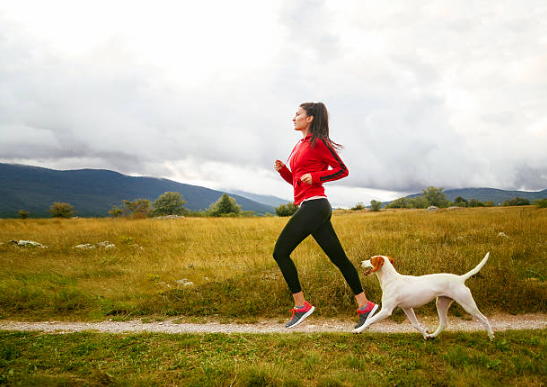 To begin, get your dog's attention by calling their name or making a noise that will attract them to you. When your dog looks at you, hold a treat in front of their nose, but don't let them have it.
Step 2: Lure Your Dog into the Sitting Position
With the treat in your hand, move it slowly over your dog's head towards their tail. As your dog follows the treat with their nose, their head will naturally go up, and its rear end will go down into a sitting position. As soon as your dog is sitting, say "sit" and give them the treat.
Step 3: Repeat the process
Repeat this process several times, making sure to use the same command word each time. Remember to reward your dog with a treat each time they sit, and give them verbal praise as well. 
Repetition is key to reinforcing the behavior, so continue practicing until your dog sits on command without needing the treat as a lure.
Step 4: Gradually Remove the Treat Lure
Once your dog sits on command, remove the treat lure. Keep the treat in your hand but don't give it to your dog. Instead, say "sit" and let your dog sit. When they do, reward them.
Step 5: Practice in Different Environments
Once your dog can sit at home, practice in different places. Practice in the yard, park, or other distracting places. This will teach your dog to sit on command in any situation.
How to train your dog to stay?
Train your dog to stay is again an important command that your dog needs to understand anywhere. It will help them to stay safe in potentially dangerous situations. You can follow the below steps to teach your dog to stay.
Step 1: Start with Sit
Before you can teach your dog to stay, they need to know how to sit on command. If your dog doesn't already know how to sit, follow the steps outlined previously and repeat the process until he starts following the command in distracting conditions.
Step 2: Get Your Dog in a Sit Position
Once your dog is sitting, put your hand out in front of them and say "stay." Keep your hand in front of them and take a step back. If your dog stays sitting, reward them again with a treat and praise.
Step 3: Increase Distance and Time
Now it's time to see whether he does the same when you command him from a distance.
Start by taking a few steps away, then gradually move farther. As you move away, say "stay" and hold your hand out. Treat and praise your dog if they stay in the sit position. You can also reward your dog for sitting for longer and longer intervals over time.
Step 4: Repeat the process
This process should be repeated several times, increasing the distance and time each time. Always verbally praise your dog for sitting. As you repeat this process, your dog will learn what "stay" means.
How to train your dog to come?
One of the most important commands you can teach your dog is to come when they hear their name being called. This will help keep them safe in a variety of different situations. Here are the steps to teaching your dog to come:
Step 1: Choose a Cue Word
Choose a cue word such as "come," "here," or "recall." Be consistent and use the same word every time you want your dog to come to you.
Step 2: Start Indoors
Start training your dog to come indoors in a quiet room with minimal distractions. Call your dog's name followed by the cue word, such as "Buddy, come!" Use a happy and enthusiastic tone of voice to encourage your dog to come to you.
Step 3: Reward and Praise
As soon as your dog comes to you, reward them with a treat and lots of praise. The reward should be something that your dog really likes, such as a small piece of chicken or cheese.
Step 4: Gradually Increase the Distance
Once your dog reliably comes to you when you call him inside, slowly move farther away from him. Start by calling them from a different room or hallway. As your dog gets used to it, increase the distance and distractions.
Step 5: Never Punish Your Dog for Coming
Never punish your dog for coming to you, even if it takes a while. Punishing your dog will make them afraid to come when called. Instead, praise and reward them when they come.
How to train your dog to heel?
The fourth and last thing that you should train your dog is "heel". Heel means to walk beside you on a loose leash without pulling. Here are some steps to teach your dog to heel:
Step 1: Teach Your Dog to Focus on You
Start by teaching your dog to focus on you. Walk forward while holding a treat in front of your dog. When your dog follows the treat, say "heel" and reward them.
Step 2: Use a Short Leash
Use a short leash, no longer than six feet, and keep it loose. Hold the leash in your left hand, with your hand at your side. Your dog should be on your left side, with their head at your knee.
Step 3: Start Walking
Start walking and say "heel." If your dog starts to pull or move ahead of you, stop walking and stand still. Wait for your dog to return to you and focus on you. Once your dog is back at your side, start walking again and say "heel."
Step 4: Reward Good Behavior
Reward your dog for walking with you. Use treats, praise, or a toy as a reward. Your dog should be rewarded with a favorite toy or a small piece of chicken.
Step 5: Add Distractions and repeat
Start adding distractions once your dog can walk without pulling. Walk your dog in different places with distractions like other dogs or people. If your dog pulls, stop walking and wait for them to return before continuing.
Step 6: Practice Regularly
Practice regularly, but keep training sessions short. Dogs learn best through repetition, so try to train your dog to heel every day for a few minutes at a time.
Remember, training your dog to heel takes patience and consistency. Keep training sessions positive and always end on a positive note. With time and practice, your dog will learn to walk calmly beside you, and you'll have a well-trained companion by your side.
Final thoughts
Training your dog to sit, come, heel, and stay are fundamental commands that can help ensure the safety and well-being of your furry friend, as well as make your daily life with them much more enjoyable. Remember that dog training should be based on positive reinforcement, consistency, patience, and short but regular practice sessions. With time and practice, your dog will learn to obey these commands reliably and become a well-behaved and obedient companion. The bond between you and your dog will also strengthen through the training process, resulting in a happy and fulfilling relationship. So start training your dog today and enjoy the benefits of a well-trained furry friend!
The post Dog training tips for beginners at home appeared first on .